Sad news earlier this week when a local motorcyclist was killed as a semi made an illegal move across traffic in an attempt to make a freeway connection. According to the San Jose Mercury News:
Herbert Saxton Jr., 33, was killed in the crash that occurred about 6 p.m. when the big-rig drove from the right shoulder of eastbound Interstate 580, just past the split with Interstate 205 west of Tracy, across two freeway lanes and into a dirt gore point separating the two freeways, said Officer Steve Creel.
Driving Safety expert Reed Berry has a great collection of videos about safe driving at VideoJug.com. Below I have included a short video that reminds drivers to be careful on the road, especially around motorcycles.
Since even the safest drivers let their minds wander and lose focus at times, Reed's videos serve as a great safety refresher to reference every now and then. This tragic accident could have been avoided if the truck driver had practiced basic highway driving safety. Remember, if you miss a turn or exit, it's important not to panic. Continuing on until you find a safe way to correct your route may cost time, but it also may save a life.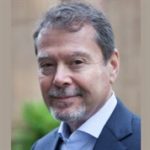 Claude A. Wyle is a partner of Choulos Choulos, and Wyle, a San Francisco based law firm dedicated to representing clients who have been injured by the wrongful conduct of individuals, corporations, public entities, and businesses. Mr. Wyle also frequently sits as a Judge Pro Tem for the city and county of San Francisco.