A motorcyclist was left in critical condition after a freeway accident last Tuesday morning on US Highway 101 in San Francisco. The motorcycle accident, involving the motorcyclist and a 36-seat bus, occurred around 6 a.m. the morning of June 18th, when the two collided just north of Silver Avenue.
None of the passengers on the bus were reported injured.
California Highway Patrol Officer Mike Ferguson had initially reported the motorcyclist as dead at the scene, however a spokeswoman at the San Francisco General Hospital reported that he was still alive, although badly injured and in critical condition.
Lanes on the highway were blocked after the crash, and cleared at approximately 7:54. The cause of the accident is still under investigation, and no further information has been released.
First of all, we want the injured motorcyclist and his family to know we are pulling for him, and that we hope he recovers swiftly. Too many times in a collision, the motorcyclist suffers far worse than any other motorist, simply because of his or her exposure to impact with the other vehicles or the road. With no metal cage around the biker, the motorcycle rider usually suffers more serious injuries statistically than other parties involved in accidents. Motorcycle accidents, more than other personal injury accidents, produce more head injuries and spinal cord injuries and loss of limbs and sadly more wrongful deaths. A motorcycle accident attorney must be well educated not only in the special considerations in handling motorcycle crashes but also in the particular issues and needs of bikers who suffer more serious personal injuries.
One of the more challenging types of injuries suffered in motorcycle crashes is the mild traumatic brain injury (MTBI). Many motorcyclists hit their heads on the other vehicles involved or on the pavement. While helmets do help considerably, they do not make a motorcyclist's head impact proof. Often, the most difficult injury to prove is the more minor brain injury caused by the head striking an object and the brain itself striking the interior of the skull. Minor brain injuries most often produce "concussions" which more often than not go away within 30-60 days. If head injury symptoms such as headache, dizziness, nausea, and mental slowness persist, the motorcycle collision survivor should consult with an attorney who understands and can fully describe the long term impact that this type of head injury will have on the biker.
Hello, I'm Claude Wyle. Have an idea for a topic you'd like to see covered here? Feel free to contact me: cwyle@ccwlawyers.com or visit www.ccwlawyers.com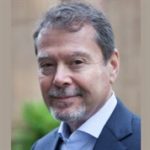 Claude A. Wyle is a partner of Choulos Choulos, and Wyle, a San Francisco based law firm dedicated to representing clients who have been injured by the wrongful conduct of individuals, corporations, public entities, and businesses. Mr. Wyle also frequently sits as a Judge Pro Tem for the city and county of San Francisco.