Let's hope others learn from the fatal mistake of the four motorcyclists who crashed into a concrete wall on Middle Harbor Road in Oakland, California last night during a "street race." Two of the riders were taken to Highland Hospital for treatment of serious injuries; the other two did not survive this deadly motorcycle crash. This is one good reason to keep racing to the track.
For more information on this subject matter, please refer to the section on Car and Motorcycle Accidents.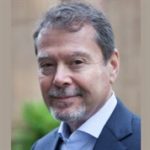 Claude A. Wyle is a partner of Choulos Choulos, and Wyle, a San Francisco based law firm dedicated to representing clients who have been injured by the wrongful conduct of individuals, corporations, public entities, and businesses. Mr. Wyle also frequently sits as a Judge Pro Tem for the city and county of San Francisco.