Sad news for the motorcycling community, and a bit of a mystery for some motorcycle attorneys to unravel. Leopoldo Zaragoza, riding a 2001 R1, was killed at or around 5:25 a. m. on Interstate 238 early this Monday morning. Zaragoza, a 38-year-old Tracy resident was pronounced dead at the scene of this deadly motorcycle crash. Although no other vehicle is thought to be involved in this motorcycle accident, there was some metal debris on the highway, which possibly came from a big rig. Witnesses said that Zaragoza was trying to avoid the debris when he lost control of the bike. If the big rig can be identified from the debris, or if Zaragoza had uninsured motorist coverage. then his family can potentially recover for wrongful death. Another question would be why the State had not cleaned up the highway, leaving it a dangerous condition of public property?
Anyone with additional information on the accident is asked to call California Highway Patrol Officer Jose Gonzalez at 510-489-1500.
For more information on this subject, please refer to our section on Motorcycle Accidents.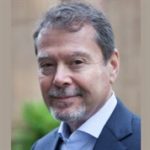 Claude A. Wyle is a partner of Choulos Choulos, and Wyle, a San Francisco based law firm dedicated to representing clients who have been injured by the wrongful conduct of individuals, corporations, public entities, and businesses. Mr. Wyle also frequently sits as a Judge Pro Tem for the city and county of San Francisco.