As a California motorcycle attorney and a motorcycle rider myself, I am always disturbed when I have to report a motorcycle accident of any kind, but I am even more upset when the accident involves someone injured in the line of duty. SF Gate is reporting that a California Highway Patrol motorcycle officer suffered major injuries Wednesday when he collided with a car in Petaluma while responding to a call.
Unfortunately, this type of accident can happen even to the most experienced riders who are riding as safely as possible for the conditions. The officer injured in this crash, whose name has not been released, was a 20-year veteran. He had his lights and siren on when a car pulled in front of him on Lakeville Highway between Frates Road and Browns Lane at 12:03 p.m., according to CHP Sgt. Trent Cross.
The injured officer, who works out of the CHP's Marin County office, was thrown from his motorcycle and suffered major injuries. As is often the case in car vs. motorcycle crashes, the car's driver was unharmed.
The officer was taken by helicopter to Santa Rosa Memorial Hospital and was later transferred to Stanford Medical Center, Cross said. The officer's condition was not immediately known.
We are not representing any of the parties mentioned in this article at the time the article was posted. Our information source is cited in the article. If you were involved in this incident or a similar incident and have questions as to your rights and options, call a reputable law firm. Do not act solely upon the information provided herein. Get a consultation. The best law firms will provide a free confidential consultation to "not at fault" persons described in this article and their family members.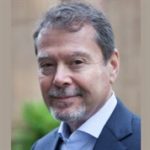 Claude A. Wyle is a partner of Choulos Choulos, and Wyle, a San Francisco based law firm dedicated to representing clients who have been injured by the wrongful conduct of individuals, corporations, public entities, and businesses. Mr. Wyle also frequently sits as a Judge Pro Tem for the city and county of San Francisco.