In 2014, San Francisco launched its Vision Zero plan to eliminate all traffic fatalities by 2024. Yet, halfway through the 10-year plan, the City is on track to exceed the 31 deaths that occurred in the first year of the program. In the first two-thirds of 2019, there were 22 fatalities on San Francisco streets. Adding those that died on City border freeways, which is not included in the City's official fatality rate, that number jumps to 27. Of the 27 killed in San Francisco accidents so far this year, 15 have been from pedestrian accidents. According to Mayor London Breed, "this year we have been reminded too often that we have so much more work to do to reduce traffic fatalities in our City and make our streets safe." With that in mind, there have been a number of safety initiatives implemented or suggested with the goal of increasing San Francisco pedestrian safety.
One suggestion is to increase the number of crossing guards. According to crossing guard Joel Kamisher, who represented a group of San Francisco crossing guards during a contract negotiation with the City, adding additional crossing guards could come sooner than other safety initiatives. With suggestions such as adding street calming measures and adding bulb outs, public meetings, design, and permits would be needed before implementation. Kamisher has advocated for the crossing guards to be placed at busy streets and intersections in San Francisco on a year-round basis, instead of only having seasonal School Crossing Guards.
In the meantime, the City is working on redesigning its busiest intersections in an attempt to reduce traffic deaths. In the past five years, 60 percent of traffic crashes in San Francisco occurred at intersections, where pedestrians and cars frequently must interact. Already-completed projects include updated traffic signals in the Market Street neighborhood, which was done to give pedestrians a head start in crosswalks and prolong red lights for cars.
Other mechanisms, such as a left-turn treatment that constrains vehicles to a 90-degree angle and forces them to reduce their speed, are also being considered. According to the SFMTA, 20 percent of severe and fatal San Francisco collisions involve a left-turning vehicle. Similarly, the SFMTA and Department of Public Health plans to study the safety implications of adding red light right-turn restrictions to more intersections in the city; currently, there are more than 200 intersections where right-on-red turns are already prohibited.
The San Francisco Police Department has also created a pilot program where officers focus on preventing the five most dangerous driver behaviors: speeding, violating pedestrian right-of-way inside crosswalks, running red lights, running stop signs, and failing to yield to pedestrians while turning. The department plans on doubling the number of officers dedicated to the program in upcoming months.
While it is undeniably good that the City is actively prioritizing pedestrian safety with these initiatives, the rising number of fatalities indicates that something more needs to be done to get back on track to the Vision Zero goal and to reduce pedestrian injuries and fatalities as well as pedestrian wrongful death.
If you or a loved one is the survivor of a pedestrian accident, please seek legal help as soon as possible. For comments or questions, or for legal services from a proven San Francisco pedestrian accident personal injury lawyer, please feel free to call me at 415-432-7290, or visit www.ccwlawyers.com. All calls and email inquiries are covered by the attorney client privilege and are strictly confidential.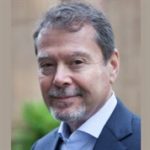 Claude A. Wyle is a partner of Choulos Choulos, and Wyle, a San Francisco based law firm dedicated to representing clients who have been injured by the wrongful conduct of individuals, corporations, public entities, and businesses. Mr. Wyle also frequently sits as a Judge Pro Tem for the city and county of San Francisco.