Yes, a motorcycle passenger can make an insurance claim after an accident. There are three possible options. The injured motorcycle passenger can make an insurance claim against:
The offending driver who hit the motorcycle

The person operating the motorcycle

The injured passengers own motorcycle insurance. If the passenger has motorcycle insurance,  they can make an uninsured motorist claim against their own policy. 
The best way to determine how to proceed after being injured as a passenger on a motorcycle is to contact a knowledgeable motorcycle accident attorney. 
If you or someone you know has been injured in a motorcycle accident, you need a law firm with vast experience handling these cases. The San Francisco motorcycle accident attorneys at Choulos, Choulos & Wyle are ready to help. We are avid life-long motorcyclists who are experienced in representing clients in all kinds of motorcycle accident cases. We are committed to holding those negligent in a motorcycle accident accountable for the motorcycle injuries and deaths they cause. 
Contact us online for a free consultation of your case or call partner Claude A. Wyle (415) 432-7290 or partner George V. Choulos (415) 432-7299 directly. All calls and email inquiries are covered by the attorney-client privilege and are strictly confidential. We also offer Zoom meetings to all clients and are available to help you learn if you have a good case. We welcome your calls and emails and look forward to hearing from you soon.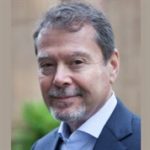 Claude A. Wyle is a partner of Choulos Choulos, and Wyle, a San Francisco based law firm dedicated to representing clients who have been injured by the wrongful conduct of individuals, corporations, public entities, and businesses. Mr. Wyle also frequently sits as a Judge Pro Tem for the city and county of San Francisco.