In Lafayette, California, an elderly pedestrian is dead after being struck by a big-rig dump truck this past Tuesday, June 17th.
According to local authorities,  the woman was in a crosswalk at the time of the fatal pedestrian collision, and was not seen by the driver.
"It appears to be just a terrible, terrible accident" said Sgt. Howard Shiells of the Lafayette police department.
According to witnesses the driver was stopped at the stop sign of Ranch and Upper Valley Roads for "several seconds" before beginning to cross.
The driver pulled forward just as the woman, Maria White, began to cross.
The pedestrian, a Ms. White, died at the scene, and I wish to offer my most sincere condolences.
The driver stayed at the scene and cooperated with police. Drugs and alcohol do not appear to be a factor in the accident.
"Because of the height of the truck, we believe he just never saw her" Shiells said, adding "this doesn't appear to be a criminal act. He cooperated fully at the scene, and we had him for all five hours for questioning. He was visibly shaken and upset."
In addition to offering my condolences, I also want to offer my opinion (just from reading the story and before gathering all of the evidence), after having handled many pedestrian fatality cases, that this driver seems to have been truly at fault for this pedestrian's death. This pedestrian death was preventable, and this driver could have and should have been able to see the entire crosswalk from where he stopped his large commercial truck. Professional truck drivers are taught how to make up for the blind spots in their trucks and how to compensate by stopping at a reasonable distance from a cross walk so that this type of useless tragedy does not occur. Either the driver did not properly look, or he looked and did not see Ms. White before proceeding forward into the crosswalk. Or, the driver, who is absolutely required to know the blind spots on his truck, failed to compensate for the blind spot by doing something as simple as stopping further back from the crosswalk so he could see all of the pedestrians who might legally cross in front of his truck. While I am not in possession of all of the necessary facts, I find it too hard to sit back and accept that this was just an "accident". This pedestrian death was predictable and therefore it was preventable.
While I do feel badly for the truck driver, I feel far worse for the pedestrian who was killed and for her family, who had this lady taken away so brutally and so suddenly.
Ms. White's family should immediately find a good pedestrian collision attorney who can engage the proper experts to reconstruct why this death happened. And the truck company should be made fully accountable.
Hello, I'm Claude Wyle, a San Francisco personal injury attorney. Have an idea for a topic you'd like to see covered here? Feel free to contact me or visit www.ccwlawyers.com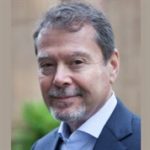 Claude A. Wyle is a partner of Choulos Choulos, and Wyle, a San Francisco based law firm dedicated to representing clients who have been injured by the wrongful conduct of individuals, corporations, public entities, and businesses. Mr. Wyle also frequently sits as a Judge Pro Tem for the city and county of San Francisco.