A 70-year-old woman walking across Geary Boulevard at Ninth Avenue was killed Thursday morning when the driver of a white van hit and killed her while making a left turn.
This was the 23rd pedestrian traffic fatality in San Francisco this year. The crash happened about 8:15 a.m. when the van, heading south on Ninth Avenue, turned onto eastbound Geary Boulevard and hit the woman, police spokesman Officer Samson Chan said.
The victim was identified as Jon Kong, a resident of the Richmond district. Kong was taken to San Francisco General Hospital with life-threatening injuries after she was hit by a car and was pronounced dead shortly afterward, Chan said. No one else was hurt.
Transportation for America's nationwide survey found the San Francisco region, which includes Oakland and Fremont, is second only to New York for the highest percentage of traffic deaths among major cities in the country. As bike accident attorneys, we think this is unacceptable, but what can be done? Here are some suggestions from sf.streetsblog.org:
Use police reports analyze a large sample of recent fatal pedestrian accidents with the Pedestrian and Bicycle Crash Analysis Tool (PBCAT). PBCAT is a software application designed to assist state and local pedestrian and bicycle coordinators, planners, and engineers in addressing pedestrian and bicyclist crash problems.
Compile the actual investigative follow-up from the crashes — were charges filed, were other countermeasures recommended or implemented?
Condense the results into a report that breaks out the most common factors, outcomes and recommended countermeasures.
Convene a pedestrian safety summit with NJ DOT, Traffic Safety, law enforcement, elected officials, pedestrian safety experts and transportation planners all at the table.
The summit would then generate a list of recommendations and goals for the state and local governments to implement.
Follow up with an evaluation of the process. Did the recommendations actually contribute to reducing pedestrian deaths?
These are all excellent suggestions; please join us in an effort to convince city officials to take some of these steps and save lives.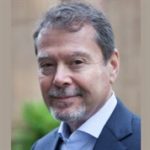 Claude A. Wyle is a partner of Choulos Choulos, and Wyle, a San Francisco based law firm dedicated to representing clients who have been injured by the wrongful conduct of individuals, corporations, public entities, and businesses. Mr. Wyle also frequently sits as a Judge Pro Tem for the city and county of San Francisco.