Being a pedestrian in San Francisco can be dangerous, if you read my blog or watch the news, you've heard it time and time again. But very rarely do you get a first hand view of these dangers, until now. With the popularity of GoPros and other body and vehicle mounted devices, more videos are surfacing which document vehicle and pedestrian crashes, showing us just how dangerous being a San Francisco jogger can be. This accident video, caught on film from this past October 13th, put us in a front row seat:
https://www.youtube.com/watch?v=Ffav5pk1Pc8
Although thankfully the video is not documenting a jogger fatality, this scooter vs. pedestrian collision is terrifying nonetheless. This real time video shows the scooter running headfirst into a jogger at the SoMa intersection of Third and Folsom Streets. All shown through the point of view of a helmet mounted camera.
The man driving the scooter described the crash in detail on his YouTube page where he posted the video, commenting "I saw her at the last second and hit the brakes as hard as I could, but couldn't avoid the collision. I did slow down pretty far, though; I only went another foot or two forward before falling." adding that he "immediately went to check on the pedestrian [who] seemed a little shaken up and dazed." The scooter rider only stepped away from the stricken jogger when first responders showed up at the scene.
This video gives us a really good, objective view, of what commuters and pedestrians may encounter every day in San Francisco. The City is crowded, the intersections are massive, and if everyone isn't following the rules, serious personal injuries can happen really quick. I am not passing  judgment on who is at fault, however in the video it certainly appears that the jogger is running against the light, and did not have the right of way. It's important for pedestrians to follow all the same traffic rules, signs, and lights, as motorists. Jay walking isn't just an inconvenience on other people who use the road, it's downright dangerous. I am glad that no one was killed, and I hope that everyone who was injured recovers swiftly, but thiscrash video provides a learning opportunity for us all. The rules of the road are meant for all of us.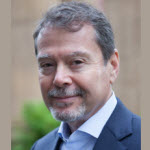 Hello, I'm Claude Wyle, a San Francisco scooter and pedestrian crash attorney. Have an idea for a topic you'd like to see covered here? Feel free to contact me or visit www.ccwlawyers.com
[image courtesy of london cycling co]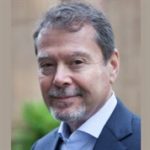 Claude A. Wyle is a partner of Choulos Choulos, and Wyle, a San Francisco based law firm dedicated to representing clients who have been injured by the wrongful conduct of individuals, corporations, public entities, and businesses. Mr. Wyle also frequently sits as a Judge Pro Tem for the city and county of San Francisco.