Police believe alcohol and inexperience were primary collision factors in the fatal crash that killed four last night in Almaden Valley, San Jose. Erik James Sattersom sped along a curvy road with a limit of 35 m.p.h. at speeds upwards of 80 m.p.h. He lost control of his car, struck an elderly couple standing at the side of the road, and then smashed into two trees. The elderly couple, Satterstom, and his passenger all suffered fatal injuries. Victims' relatives should consult personal injury attorneys to discuss possible wrongful death claims, or how to make an uninsured motorist claim.
For more information on this subject, please refer to our section on Car and Motorcycle Accidents.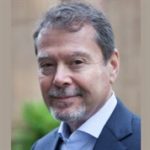 Claude A. Wyle is a partner of Choulos Choulos, and Wyle, a San Francisco based law firm dedicated to representing clients who have been injured by the wrongful conduct of individuals, corporations, public entities, and businesses. Mr. Wyle also frequently sits as a Judge Pro Tem for the city and county of San Francisco.