Uber Technologies Inc, the ride-share giant and one of the companies pioneering the self-driving car movement, has suspended its pilot program for driverless cars last month after one of their vehicles equipped with the nascent technology crashed on an Arizona roadway in late March. This self-driving car crash is chilling to me for many reasons, which I will go into below.
The self-driving car accident, which involved a self-driving vehicle operated by one of several companies experimenting with Uber's autonomous vehicle technology caused no serious injuries, but still was concerning enough for the ride-share company to halt the program pending the outcome of the investigation.
"We are continuing to look into this incident," an Uber spokeswoman said in an email. "The vehicles collided, causing the autonomous vehicle to roll onto its side. There were no serious injuries."
The accident occurred when a second vehicle collided with the Uber vehicle while making a turn, "failing to yield" to the Uber vehicle, according to a spokeswoman for the Tempe Police Department.
When the program was launched last year, Uber noted that driverless cars "require human intervention in many conditions, including bad weather." Two safety drivers were in the Uber car at the time, but the car was in self-drive mode.
Of course this isn't the first time a self-driving car has been involved in a collision. In 2016 the driver of a Tesla Model S was killed while the car was in autopilot mode and collided with a truck in Williston, Florida.
The Uber crash comes just days after Uber's former president, Jeff Jones, quit after less than seven months at the company, the latest in a string of executives that have departed the company in recent months.
So, why would this concern me, an attorney who has made a life's study of motor vehicle collisions? Well, although most motor vehicle collisions are caused by driver error, and the laws of each state have provisions making careless drivers accountable, our government is about to grant immunity to the self-driving car companies for technical glitches that cause crashes. The idea is that if all cars drive themselves, then there will be less injuries and less fatalities from motor vehicle collisions, so we should as a matter of policy, grant immunity to the companies who manufacture the driverless or self-driving automobiles. That policy concept does not entirely offend me if as a nation we can all but eliminate auto fatalities, but what happens in the next few years as these companies experiment and test the vehicles on our roadways? Do we trust all mechanical and electrical devices enough so that we will allow self-driving cars and trucks to share the road with our families on an everyday basis, with no potential liability should the mechanical or electronic device break down and harm someone? Tell me what you think is the best policy regarding self-driving vehicles and the law.
Hello, I'm Claude Wyle, a San Francisco automobile accident attorney. Have an idea for a topic you'd like to see covered here? Feel free to contact me or visit www.ccwlawyers.com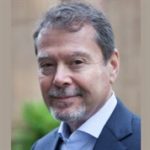 Claude A. Wyle is a partner of Choulos Choulos, and Wyle, a San Francisco based law firm dedicated to representing clients who have been injured by the wrongful conduct of individuals, corporations, public entities, and businesses. Mr. Wyle also frequently sits as a Judge Pro Tem for the city and county of San Francisco.