Syed Muzzafar, a 57 year old man, was arrested on suspicion of vehicle manslaughter in connection with the death of a 6 year old girl in the Tenderloin neighborhood of San Francisco this past New Year's Eve. The information I have thus far is that Syed Muzzafar was texting and possibly also speaking on his cellphone at the time of this San Francisco Pedestrian death.  We need to determine if he was texting as a part of his job with Uber or if he was checking for possible fares. As the details emerge, I am confident that Uber's denial of responsibility will not be successful.

In California, an employer is liable for the harm an employee causes to others while in the course and scope of their employment. And a master is responsible for the acts of its agents.

Muzzafar, a driver of the popular ridesharing service Uber, was turning right when he struck the girl crossing the street with her mother and older brother.

The Uber driver was taken into custody, and booked for vehicular manslaughter, gross negligence, and failure to yield to pedestrians.

While Uber said that he did not have passengers in his car at the time of collision, and they have deactivated his Uber account, I believe that Uber is 100% liable for the injuries and the death caused by Muzzafar.

One legal commentator Steven Clark, in a comment to NBC Bay Area stated: "Uber's entire business model is setup to try to avoid liability in situations just like this," Clark said. "The court is going to have to decide whether this business model shields Uber cab from liability, but just calling your drivers independent contractors isn't going to be enough."

Uber, who does not deny contracting with its drivers, does deny any responsibility in the matter, as the driver was an independent contractor, or a "hired gun". I understand that Uber uses texts as a part of its dispatch system and that this driver at the time of this tragic pedestrian accident was in between fares. He was not off duty and was not using the car for his own personal use. He was in between fares and he needed to read his texts and to respond in order to work for Uber. This company can call itself a rideshare company and it can insist that its drivers are independent however if Uber is sending or receiving texts to their drivers while the drivers are on the road it is intellectually dishonest to say that the driver was not on the job at the time of this pedestrian accident.

If the company fails to disassociate itself from the New Year's eve fatality, it could be only the beginning of its legal troubles.

Taxi drivers have already are demanding more oversight for Uber and other ride sharing services. At the San Francisco Police Commission they pushed for further restrictions, calling the rideshare services "illegal taxis", andunderinsured for the liability of transporting passengers. The taxi cab drivers were dismissed from the meeting, as the Commission believes their concerns should be handled by another entity.

"There are taxi drivers who would like to kill off Uber and I think that would be terrible for residents and visitors in San Francisco," said Supervisor Scott Weiner.

"I don't think taking the rules for the cab industry and just putting them on Uber and other ride sharing services makes sense," Weiner said. "These are different types of services."

The theme here is accountability. I don't know if the Uber cars have a minimum liability insurance policy, but they should certainly be responsible for anyone they are putting on the street to make money for the company, directly or indirectly. Cabs must carry a million dollar policy and a cab company has a strict policy regarding accidents and firing cab drivers. Also a cab driver has the highest standard of care and a cab company will take responsibility if the cab driver hurts someone. These Uber cars seem to be without accountability or control and although it may be legal, is it really such a good idea for the people who are put at risk of their potential bad driving?

I am far more concerned about public safety than I am about San Francisco's taxicab drivers however I feel it is unfair for the official taxicab drivers to have to pay so much more for the right to drive an official cab, more for insurance and more for medallions etc. The rideshare companies are competing unfairly if they can provide the same service at lesser cost to the consumer all because the rideshare drivers have a lower overhead. Please tell me what you think as this is a local hot button topic.

Hello, I'm Claude Wyle, a San Francisco automobile and pedestrian accident attorney. Have an idea for a topic you'd like to see covered here? Feel free to contact me: cwyle@ccwlawyers.com or visit www.ccwlawyers.com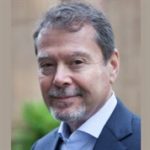 Claude A. Wyle is a partner of Choulos Choulos, and Wyle, a San Francisco based law firm dedicated to representing clients who have been injured by the wrongful conduct of individuals, corporations, public entities, and businesses. Mr. Wyle also frequently sits as a Judge Pro Tem for the city and county of San Francisco.