In the wake of a fatal bicycle crash which took the life of bicyclist and mother Shayla Cypriano, a little girl's future remains unclear. Olivia Cypriano, Shayla's daughter, is being evaluated by child protective services in order to determine the best option for her future after the untimely death of her mother.
Shayla Cypriano was killed this past week by a delivery truck, which flipped and struck her while she was walking her bicycle across the intersection of Lincoln and Auzerais avenue. The delivery truck had collided with a dump truck in the middle of the intersection Cypriano was attempting to cross.
Family and friends of Shayla, still grieving over the death, have turned their focus to her daughter's safety and well being. A couple close to Shayla has been caring for the daughter after she returned home from child protective services this past Friday.
Kate Seningaglia, one of the caretakers, is trying to get the child used to the loss of her mother.
"I want what's best for her and I hope we stay in her life," Seningaglia said.
The couple had previously taken Shayla in after Olivia's birth, helping her find steady employment and a stable life for her newborn child. Shayla was on her way to her new job when she was struck.
A memorial fund has been established to help Olivia. Interested parties can deposit to the account directly at the United Security Bank in Campbell, account number # 135220418 ("Memorial Fund for Shayla Cypriano Benefitting Olivia Cypriano)
From a legal perspective, young Olivia has a very strong case of liability against the motorists whose negligent conduct combined to kill her mother cyclist Shayla. Olivia's case would be for wrongful death and she would ask for compensation for the loss of the care and comfort and support and affection of her mother. While in California, a wrongful death claimant does not have a claim for grief, Olivia does have a claim for loss of the relationship with her mother, and all that this loss entails. A minor is not allowed to bring a lawsuit themselves. The claim must be made through a guardian ad litem who will act as a guardian in the court and actually be the named party. By using a guardian ad litem, hopefully someone in Olivia's family, the wrongful death attorney and the court assures that an adult is looking after the interests of the minor claimant. Altough we don't know if Child Protective Services will hire an attorney, we hope that an attorney will help begin this crucial process. After the case is resolved, by way of settlement or judgment, any money generated on behalf of Olivia would be held in a blocked account for the benefit of the minor until she is 18 years old, or placed in a structured settlement so that Olivia would be paid over time. In any event, Olivia would not have access to the settlement funds until she turned 18. Our hearts go out to Olivia for this tragic loss. We sincerely hope that an adult will help her find a good attorney to prosecute her wrongful death claim.
[image credit: KTVU.com]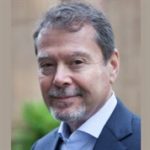 Claude A. Wyle is a partner of Choulos Choulos, and Wyle, a San Francisco based law firm dedicated to representing clients who have been injured by the wrongful conduct of individuals, corporations, public entities, and businesses. Mr. Wyle also frequently sits as a Judge Pro Tem for the city and county of San Francisco.