Two pedestrians were struck by vehicles and severely injured Monday morning in separate but near-simultaneous incidents near San Francisco City Hall and in the city's Bayview District.
In the first, a 54-year-old woman was hit by a car while crossing the street at Van Ness Avenue and Grove Street.
About 10 minutes later, another woman was hit by a vehicle near Quint Street and Palou Avenue in the Bavyiew.
Both victims suffered life-threatening personal injuries after being hit by the cars and were taken to San Francisco General Hospital, where both were undergoing surgery mid-morning.
What's interesting about these accidents is that the drivers in both cases pulled over afterward, no arrests have been made, and it does not appear that there was any criminal conduct involved. As a Bay Area attorney specializing in pedestrian accidents, this reminds me that the driver is not necessarily at fault in accidents like these. But if you are a pedestrian hit by a car, even if no citation is issued to the driver, I recommend you see a personal injury lawyer. There could be liability on the part of the driver, or there could be other avenues of recovery, such as your own uninsured motorists' insurance coverage that should be explored.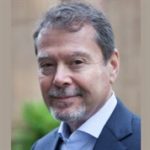 Claude A. Wyle is a partner of Choulos Choulos, and Wyle, a San Francisco based law firm dedicated to representing clients who have been injured by the wrongful conduct of individuals, corporations, public entities, and businesses. Mr. Wyle also frequently sits as a Judge Pro Tem for the city and county of San Francisco.