Two motorists have been arrested on suspicion of driving while intoxicated (DUI) in connection with the death of a motorcyclist this past Sunday.
The death of San Lorenzo resident Jose Alfredo Curiel occurred in the midst of a freeway confrontation in East Oakland, when Curiel's Harley Davidson was involved in a crash including several other cars, one of which burst into flames after the crash.
Curiel died at the scene. No other drivers were injured.
Antonio Flores, the driver of a Dodge Magnum which fled the scene after the crash, was arrested on suspicion of drunk driving, along with Angel Solorzano, the driver of the Ford Ranger which burst into flames at the accident site.
The death of Curiel is the second motorcycle fatality within the past week.
Although I never like to hear of traffic fatalities, it is especially disheartening when it involves intoxicated drivers and a potentially avoidable situation. Obviously you should never drive while intoxicated, it is a danger to not only yourself and your passengers, but all those with whom you share the road. It is especially terrible when an intoxicated driver leaves the scene of an accident. If you are involved in a crash it is your duty to stay and assist the police in remedying the situation. Respect yourself, and your fellow motorists.
Hello, I'm Claude Wyle, a motorcycle accident attorney. Have an idea for a topic you'd like to see covered here? Feel free to contact me: cwyle@ccwlawyers.com or visit www.ccwlawyers.com.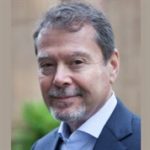 Claude A. Wyle is a partner of Choulos Choulos, and Wyle, a San Francisco based law firm dedicated to representing clients who have been injured by the wrongful conduct of individuals, corporations, public entities, and businesses. Mr. Wyle also frequently sits as a Judge Pro Tem for the city and county of San Francisco.