Whether you have been along for the ride or you are slow to arrive, social media is growing exponentially, and Facebook and Twitter, among other social sites, are common household names. For better or worse, social networking sites spread information faster than any other media.
One of the most frequently discussed topics regarding social media is privacy – not sharing too much personal information that can make your identity vulnerable among other concerns. But, on the flipside, social media is proving useful to law enforcement to assist in catching and prosecuting criminals.
A recent story demonstrates the benefits in catching and prosecuting criminals by way of social media sites.
An 18-year-old man from California was charged with vehicular manslaughter after allegedly driving 83 mph in a 40 mph zone when he lost control of his vehicle and struck two bikers, killing one and injuring the other. But, his charges increased to murder, in part, due to some tweets he had made bragging about his reckless driving.
"To prove second-degree murder, the government must show 'implied malice' that a driver engaged in an intentional, unlawful act done with conscious disregard for the risk to human life," the Chronicle wrote.
In this instance, in the months prior to the crash the man had bragged of driving 140 mph and posted tweets saying "drive fast live young" and "Someone come on a death ride with me!!!" His Twitter account has since been made private.
Take Melvin Colon, who is facing charges of murder, along with weapons and narcotics-related crimes, as another example. The suspected New York gang member posted public photos on Facebook that showed him flashing gang signs but made private more incriminating posts, including references to past violent crimes and threats against others.
Lastly, in 2011, when the Vancouver Canucks lost the Stanley Cup, the city erupted into riots. Social media was used to catch rioters and vandals as social networking site users tagged people they knew in more than 2,000 photos.
To that end, law enforcement agencies can use social media for crime prevention and investigation as well as public relations. Criminals have been known to use social media to share information about their whereabouts, their friends and even brag about their criminal activities as outlined above. This information can and has been used to help catch criminals, provide evidence and more.
For further information on this topic, also read: Use of social network websites in investigations and Police embrace social media as crime-fighting tool.
About the author: Claude Wyle is an aggressive advocate for people injured in bicycle accidents. Claude has decades of experience representing those harmed by the wrongful conduct of others, and has fought to protect the rights of injured people throughout his legal career. Have an idea for a topic you'd like to see covered here? Feel free to contact him: cwyle@ccwlawyers.com or visit www.ccwlawyers.com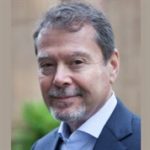 Claude A. Wyle is a partner of Choulos Choulos, and Wyle, a San Francisco based law firm dedicated to representing clients who have been injured by the wrongful conduct of individuals, corporations, public entities, and businesses. Mr. Wyle also frequently sits as a Judge Pro Tem for the city and county of San Francisco.