Last Saturday began the 17 day winter holiday enforcement period for the CHP's AVOID Program. Avoid seeks to publicize the combined DUI enforcement efforts of participating Bay Area law enforcement agencies and to raise awareness of the increasing problems associated with drinking and driving, including auto accidents, fatal car crashes, and even motorcycle accidents. These efforts are focused especially during the holiday periods throughout the year when drinking and driving appears to increase.
The AVOID campaign will be in effect from the 19th through Sunday, Jan. 3, said Lt. Jim Calonico of the San Francisco Police Department's Traffic Company. The crackdown is part of a nine-county, 125-department Bay Area Avoid coalition. Similar AVOID campaigns are in force in 41 of the state's 58 counties. Further checkpoints are set for two consecutive Sundays, Dec. 27 and Jan.3. SFPD will run DUI saturation patrols several times during the holidays.
California Highway Patrol officers from the San Francisco and Marin County offices will flood the freeways around Christmas and New Year's Day, said Capt. Paul Fontana of the San Francisco squad. The Marin squad covers the Golden Gate Bridge and its approaches.
I know that not everyone likes the idea if checkpoints, but this is one instance where an ounce of prevention is worth a pound of cure. As a Bay Area accident attorney, I am face to face with the physical and emotional damage caused by car accidents of any kind. The holiday season is great for getting together with those whom we love and a celebration can be enhanced by sharing a cup of cheer. But lives can be ruined even by a drunk driving arrest, to say nothing of a drunk driving crash. It seems so obvious but if you want to drink, designate a driver and make it home safely and without hassle from cranky cops who have to work over the holidays.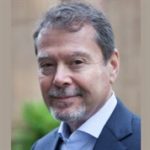 Claude A. Wyle is a partner of Choulos Choulos, and Wyle, a San Francisco based law firm dedicated to representing clients who have been injured by the wrongful conduct of individuals, corporations, public entities, and businesses. Mr. Wyle also frequently sits as a Judge Pro Tem for the city and county of San Francisco.