The sentencing of teen driver David Rosen in Martinez, California last week sends a chilling reminder to us all about the importance of motor vehicle safety, and staying alert, attentive, and considerate on the road. The teen driver, David Rosen, was convicted on two counts of vehicular manslaughter after pleading guilty early this month, and was sentenced to seven years and eight months in a facility for juveniles. Rosen, who said nothing on his final day in court, sat and listened to the family of the victims recount the story in frightening detail. Personally, even writing about this horrific incident makes me sick to my stomach and I wish to extend my most heartfelt condolences to the family.
On April 7, Solaiman Nuri and his nine year old daughter were out for a ride on their bicycles, using a sidewalk parallel to the road on which Rosen was hurriedly driving. As Rosen approached the yellow light at an intersection, he accelerated to 71 mph, and proceeded to weave around two cars to try to beat the red light at the intersection. As a result of this reckless and irresponsible driving, Rosen lost control of the vehicle, and careened through a fire hydrant, a brick wall, pillars, and finally, into Solaiman Nuri and his daughter. Both bicyclists were killed.
Rosen's family, having just heard the story retold in Contra Costa court, were in shock as to his actions that day. District Attorney Dan Cabral told the court room that it was important for both the judge, and the people in court to understand what impact the crash had on not only the family, but the community as a whole. Over 120 people had written letters to the judge in support of the family, hoping that the court would reach justice in the matter. I think that incidents like this one touch us all in some way, and we should pay close attention to why we get uncomfortable when we hear stories like this. I know I will temper my driving. How about you?
Rosen, upon sentencing, was prepared to take the punishment given by the court. The Rosen family's attorney, Peter Coleridge, stated that Rosen did not "get up that morning to kill anybody" and was "prepared to take his punishment". Although Rosen was sentenced to over seven years in the juvenile facility, he will be released upon turning 21, due to his juvenile status at the time of the accident. Stoorai, Solaiman's wife stated that Rosen will be out of custody in three years and can celebrate holidays with his family, but she would never hear her husband's voice or see her daughter's eyes again.
Rosen's sentencing, and the untimely death of this father and his daughter, should act as a lesson for us all. The operation of any motor vehicle is a serious responsibility, and not one that should ever be taken lightly, or abused by driving recklessly, or negligently. When you are on the road, as a pedestrian, bicyclist, or motorist, be sure to take the utmost care for yourself, and for those around you. Staying alert, and informed, is the first step towards staying safe. Keeping your speed reasonable is also an important part of keeping your community safe.
Why do I report on bicycle accidents, especially the fatal ones? I think that by looking at accidents that occur in our community, we help to assure that a thorough investigation takes place. And if we look in depth at what went wrong, we can use that information to try to reduce accidents in the future. That is my hope.
Image source: FatMandy on flickr
About the author: Claude Wyle is an aggressive advocate for San Francisco Bay Area bicyclists and pedestrians. Claude has decades of experience representing those harmed by the wrongful conduct of others, and, as a San Francisco personal injury attorney, has fought to protect the rights of those injured throughout his legal career. Claude is also an avid bicyclist and motorcyclist himself. This year, Claude is going to lecture to End Distracted Driving. Please follow this blog for more details on future events aimed at ending distracted driving in California and nationally.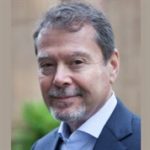 Claude A. Wyle is a partner of Choulos Choulos, and Wyle, a San Francisco based law firm dedicated to representing clients who have been injured by the wrongful conduct of individuals, corporations, public entities, and businesses. Mr. Wyle also frequently sits as a Judge Pro Tem for the city and county of San Francisco.