At this time of year, it is always a pleasure to connect with friends and family, honor old traditions and create new ones. Tragically, for the Maloney family of Sonoma, there will be no more traditions. Jonathan and Susan Maloney and their two young children, Aiden and Gracie, were traveling home from Maui to celebrate a late Thanksgiving with Jonathan's daughter from a previous marriage when they were broadsided in an intersection by Steve Culbertson, 19, who has since died after being taken off of life support.
Adding to the tragedy are allegations that Culbertson was heavily intoxicated at the time he approached that dangerous intersection. There are further allegations that Culbertson had a previous DUI conviction and a previous accident and had had his license suspended for a year. The allegations of a previous DUI conviction have not been specifically confirmed, because Culbertson was a minor at the time, but it is clear that he had at least one incident of driving while intoxicated.
Please join me in sending thoughts and prayers to the Maloney family's loved ones. As a personal injury attorney, I would also like to make sure that accidents like this never happen. California is making efforts to stop drunk driving, but let's also look at that intersection on Highway 37 to see if there are any conditions that contributed to this deadly collision.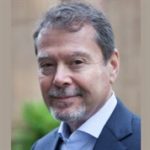 Claude A. Wyle is a partner of Choulos Choulos, and Wyle, a San Francisco based law firm dedicated to representing clients who have been injured by the wrongful conduct of individuals, corporations, public entities, and businesses. Mr. Wyle also frequently sits as a Judge Pro Tem for the city and county of San Francisco.