As a San Francisco pedestrian attorney, I am often privileged to be the advocate for the injured, and also a voice calling for better pedestrian safety, so we can help to prevent future pedestrian injuries and deaths.
One glaring case which to me raises so many of the current safety issues facing San Francisco pedestrians involves the death of Priscilla "Precy" Moreto, who was run over by a tour bus company just about a week ago.Ms. Moreto's tragic death is a grim reminder that San Francisco streets still pose a danger, especially for pedestrians. As you can imagine, the death of any family member is terrible and difficult, and our sincerest sympathy goes out to the Moreto family. As of now, no case has been filed by the family, as they are waiting forthe San Francisco Police Department investigation to be complete. Sadly, in San Francisco today, the report on this pedestrian fatality is not likely to come out for several months. That is the norm here in the City, even when a lady is run over right in front of City Hall. This family needs to retain a pedestrian accident attorney now who will hire an investigator and find witnesses, and all available video. The task is large, and if the family waits for the report to be final, then they will not have an attorney of their own to represent them for months to come. I believe that this family needs to speak to an attorney now who can help them with the unpleasant job of investigating this fatal pedestrian accident. This will also help the family focus on coping with their grief.
"We're obviously devastated but we are just trying to just get through this," said Precy's son Eric Matthew Moreto. "Luckily we have a lot of friends and family who are supporting us…Honestly, at this point, we are just trying to say goodbye to my mother," said Eric. "We'll go into finding out exactly what happened so we're not really pushing them. We trust them to do a thorough investigation."
Ms. Moreto's tragic death has brought to light issues that I believe must be address by the San Francisco Municipal Transportation Agency, and the tour bus companies themselves.
I recently discussed Ms. Moreto's death with Balitang America, and provided some commentary around just how dangerous it is to be a pedestrian in our city. I would really like your input on one issue. Do you think that tour bus drivers should be allowed to be the person who conducts the voice part of the tour, or do you think that a separate person should describe the sights so the bus operator can fully concentrate on sharing the road with other vehicles, motorcycles, bicycles, and pedestrians?
Article: Click For Link
Video: Click For Link
Please read the article, watch the video, and help me speak out against pedestrian accidents and injury. It is up to us to hold individuals and companies as well as the public entities accountable for their actions, and ensure that the family of Ms. Moreto, and the dozens of other victims like her this year alone, have a voice in this fight.
Hello, I'm Claude Wyle, a San Francisco pedestrian accident attorney. Have an idea for a topic you'd like to see covered here? Feel free to contact me or visit www.ccwlawyers.com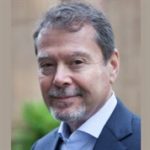 Claude A. Wyle is a partner of Choulos Choulos, and Wyle, a San Francisco based law firm dedicated to representing clients who have been injured by the wrongful conduct of individuals, corporations, public entities, and businesses. Mr. Wyle also frequently sits as a Judge Pro Tem for the city and county of San Francisco.