Unfortunately I have to report that this past Sunday a pedestrian suffered serious injuries in Chinatown when he was struck by a car in San Francisco's Chinatown.
At 9:35 a.m. near the intersection of Kearny and Washington streets, a vehicle was backing up when it struck the 33-year-old pedestrian. The pedestrian was crossing the street in the middle of the block and clearly not expecting a car to travel in reverse down the street. Apparently the driver was not looking before backing up his car. The injured pedestrian was taken to a hospital to be treated for his serious personal injuries, which are considered life-threatening.
As a San Francisco Pedestrian Accident Lawyer, I've seen more than my share of pedestrian crosswalk injuries; however, I still wish to note that people who are crossing mid block are not necessarily at fault when they are struck by a car. There are many reasons for crossing mid block, some of them reasonable and careful attention must be given to the specific facts and circumstances surrounding each pedestrian accident.
Pedestrians are especially vulnerable to reckless drivers. People walking in crosswalks, standing on sidewalks or jogging roadside in San Francisco are struck all too frequently. The key factor in each of these collisions is that the motorist must maintain a proper lookout for hazards. A motorist is operating a vehicle which can cause serious personal injuries or death. A pedestrian must walk safely and obey the law, however it's clear that the pedestrian is not going to hurt anyone other than themselves if they make a mistake.
About the author: Claude Wyle is an aggressive advocate for pedestrians injured in accidents. Claude has decades of experience representing those harmed by the wrongful conduct of others, and, as a Bay Area pedestrian accident lawyer, has fought to protect the rights of pedestrians throughout his legal career.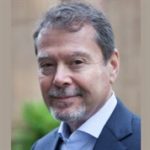 Claude A. Wyle is a partner of Choulos Choulos, and Wyle, a San Francisco based law firm dedicated to representing clients who have been injured by the wrongful conduct of individuals, corporations, public entities, and businesses. Mr. Wyle also frequently sits as a Judge Pro Tem for the city and county of San Francisco.