In May, an SUV speeding toward a San Jose intersection, struck and killed a five year old pedestrian who was crossing the street near Parkview Elementary School with her family. This type of tragedy where an entire family is devastated really shines a light on the importance of pedestrian safety, paticularly in and around school zones.
The SUV came to a stop about 50 feet from a yellow school crossing, after striking three family members.
The driver of the SUV is cooperating with police, and there has been no indication that drugs or alcohol played a role in the accident. Authorities are investigating the pedestrian accident to determine if the SUV was speeding, and if so, will file criminal actions against the driver.
Many near Bluefield Drive, where the accident occurred, feel that the area is overrun with speeding drivers, and there are no speed bumps in either direction. Neighbors say Bluefield has seen increased traffic due to its connection to the Capitol Expressway, and speeding in the area has been a long-time problem. San Jose police spokesman Albert Moral said that he was unsure if the area was indeed a hotspot of increased speeders, but that it would be investigated further after the recent accident.
I am hoping that the press keeps an eye on this story and follows up as they learn more. Too often we hear of tragic collisions and then hear nothing further as the details of the accident come to light. We will be following the story closely to see if any proposals are made to make the area safer for pedestrians and residents alike.
Hello, I'm Claude Wyle. Have an idea for a topic you'd like to see covered here? Feel free to contact me: cwyle@ccwlawyers.com or visit www.ccwlawyers.com.
[Image credit: Eric Kurhi/San Jose Mercury News]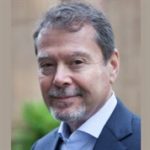 Claude A. Wyle is a partner of Choulos Choulos, and Wyle, a San Francisco based law firm dedicated to representing clients who have been injured by the wrongful conduct of individuals, corporations, public entities, and businesses. Mr. Wyle also frequently sits as a Judge Pro Tem for the city and county of San Francisco.