When 14 people were recently injured in San Francisco as a result of a recent crash between two historic street cars in San Francisco, the survivors did not know that this Muni crash was the third Muni rail crash in the last two months, and that the same Muni operator had been warned, nearly an hour before, not to follow too closely. San Francisco has a policy that streetcars should travel a block apart, because they need that much space to slow down safely. Clearly this procedure was not being followed at the time one streetcar crashed into another, so where is the accountability?
Another rear-end collision had occurred on June 14, and involved two Muni light-rail vehicles (LRVs) on King Street near Pac Bell Park, resulting in 16 injuries. Muni's investigators determined that the operator of that rear train was speeding.
Also, a cable car which derailed July 13, caused personal injuries to four passengers, after both the gripman and the conductor had gotten off to push the cable car, and couldn't reach the brake before the cable car sped up and jumped the tracks.
Muni operations have acknowledged that they need to "re-emphasize safe operating practices." and that more has to be done to improve the safety of the Muni trains in San Francisco. Despite paying lip service to safety, the San Francisco Muni's record for crashes and injuries caused to motorists and pedestrians, as well as their own passengers, is not improving. The only way to get the City's attention is to make the City fully accountable for all the harm that they are causing. The civil justice system, through Muni accident attorneys, is the only system truly able to assure accountability and 100% responsibility.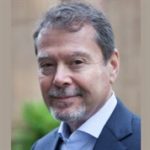 Claude A. Wyle is a partner of Choulos Choulos, and Wyle, a San Francisco based law firm dedicated to representing clients who have been injured by the wrongful conduct of individuals, corporations, public entities, and businesses. Mr. Wyle also frequently sits as a Judge Pro Tem for the city and county of San Francisco.