When they say that the San Francisco Police Commission will consider or review a $150,000 settlement for a bicyclist who sued the City after he was struck and suffered personal injures by an on-duty SFPD officer, who did not file a proper report, they mean that the City Attorneys and the Bicycle Accident Lawyer have reached an agreement to settle the case, pending approval by the Commission.
In San Francisco, if you are in a bicycle accident and you have a claim against the Muni or the San Francisco Police Department, any settlements over $24,000. must be approved by the appropriate commission. This means that if the attorneys, after fighting for two years, finally agree that you should get $150,000.00, some bureaucrat or politician may just decide to second guess the attorneys and force the matter to go to trial. Let's hope that the Police Commission approves this settlement, so that this injured bicyclist can finally get paid. Even after approval, collection of a settlement from the City can still take months.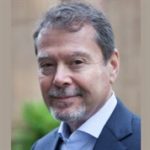 Claude A. Wyle is a partner of Choulos Choulos, and Wyle, a San Francisco based law firm dedicated to representing clients who have been injured by the wrongful conduct of individuals, corporations, public entities, and businesses. Mr. Wyle also frequently sits as a Judge Pro Tem for the city and county of San Francisco.