Two San Francisco pedestrian fatalities late in December 2013 marked the highest number of San Francisco pedestrian fatalities since 2007. We hear so often about these pedestrian deaths that I am concerned we may grow to accept this as a way of life. I urge that we make all efforts to reverse that tide, and to exert a greater effort this year to increase pedestrian safety in San Francisco and all over California. As part of my representation of a family who recently lost a brother when he was run over by a large truck, I attended a memorial at City Hall this week. The San Francisco Supervisors have the privilege during roll call to mention constituents in their districts who have died recently and to say a few kind words. On Tuesday, Supervisor Kim was kind enough to mention not only one but two pedestrian fatalities in her district, including Mr. Donald Yazzie who was lost to my clients, and also young Sophia Liu, who was killed when she was run down by a driver who worked for Uber, that rideshare service we have been hearing about so much recently. I was a bit shocked when each and every San Francisco Supervisor made a heartfelt contribution and spoke up in favor of increasing pedestrian safety in our City, some with real tears in their eyes. I was impressed to learn that many programs are in the works to improve pedestrian safety, and also a bit skeptical because I have seen governing boards pay lip service to a problem yet never really solve that problem.
I know that our Board of Supervisors are sincere and that they truly want a zero tolerance policy for pedestrian deaths, however I don't think the City government can do this on their own. I do believe that we have inadequate enforcement of the traffic laws, and inadequate prosecution of those who kill pedestrians, and that can be improved by the government. I also believe that the City can improve our infrastructure and can improve our roadways to help reduce pedestrian accidents and deaths. But does our City have the resources to pay for the increased enforcement or for better safer roadways? All of the ideas to decrease pedestrian injuries are good, but someone has to pay for them. While the City is responsible, they will have to find the money. Mikail Ali, a Police Commander who works with the San Francisco Municipal Transportation Agency, points to the thousands of jobs created in the City just this past year, which bodes well for the City's finances and also demonstrates one reason why we are getting more congested. "We're bringing more and more people into our city and with that is a challenge of managing and getting better behavior on the part of our drivers and in some cases on the part of pedestrians," he said. "When you behave in such a grossly negligent way, you're going to find yourself unfortunately going to jail when you take someone's life on the roadway."
I hope that San Francisco can get the money together to stem the tide of pedestrian deaths, and I hope also that, as our awareness of the risk of injury and death to pedestrians increases, we may also all drive a bit more slowly and more attentively. Being a San Francisco pedestrian attorney and representing many bicycle riders as well, I note the one primary common factor is that the drivers who strike pedestrians or bicyclists almost never saw the pedestrians or bicyclists before it was too late. We have to face the fact that today's drivers face many distractions and we are somewhat removed from what is going on outside the vehicle. Distracted driving I am sure plays a large part in the high numbers we are seeing for pedestrian injuries and deaths. I also believe that pedestrians are more distracted and need to play a more active role in walking defensively and making themselves more visible to drivers.
According to San Francisco police and recent media reports, a driver of the popular rideshare service Uber struck a family of three crossing the street, killing a six year old girl, and seriously injuring others in her family. Sophia's seventh birthday would have been Tuesday. As more facts emerge about this story, I grow more concerned for the safety of our pedestrians. According to recent reports, the Uber driver was texting as he drove and that is why he did not see the Liu family crossing the street before it was too late. This raises the interesting issue as to whether the Uber driver, who was between fares, was texting to set up his next fare. I will post on this case more in the very near future as the Liu death has heated up the debate as to whether Uber should be allowed to operate as they do, with seemingly less restriction and accountability than official cab drivers.
The fatal Liu accident occurred just hours after another San Francisco traffic fatality involving 86 year old Zhen Guang Ng, at the intersection of Rolph and Naples streets. I don't know enough about that pedestrian death, but learning that a gentleman of 86 years old, who has lived through so much, was snatched away from his family by an errant motor vehicle is just plain chilling.
These two pedestrian deaths at year's end brought the total number of fatalities in San Francisco to 20, the highest number in six years. Fatalities have surged in the past year, with previous yearly averaging between 13 and 17 annually.
"It's a new year with all the sadness, a wake-up call to The City that we need to prioritize pedestrian safety," said Walk SF Executive Director Nicole Schneider. "Twenty people dying last year alone should be a cause for concern that this is a public health and public safety crisis that The City needs to take responsibility for." The statistics for pedestrian injuries are equally staggering. At the end of the year, I spoke with Ms. Schneider, and pledged my support to reduce San Francisco pedestrian injuries and deaths. I am confident that we will be working together toward that goal.
Economics do seem to be a contributing factor, with the annual fatality rates not having exceeded 20 since the economic downturn. "If you have a recession, you suddenly have less people coming into San Francisco to work," Ali said. "Now you have a boom of people coming into our city and that increases the conflict." I believe that with increased congestion we should also have increased revenue for the City and this should translate to greater ability to pay for safety improvements.
Following shortly after the New Year, the first injury of 2014 was recorded,after pedestrian was struck in Lower Nob Hill and taken to the hospital with non-life threatening injuries.
Alexandra Sullivan, an area resident and witness to the accident stated: "I saw him jogging across the crosswalk, and when he got hit it was so loud I heard it across the street."
Two more pedestrians have also been hit by cars in San Francisco this past Monday.
Pedestrian accidents are becoming an epidemic in not only San Francisco,but the Bay area at large. With San Jose and Oakland recording record numbers of pedestrian deaths, motorists should be on high alert for foot traffic and potential pedestrian hazards. Let's all do our part to make 2014 safer for those with whom we share the road.
Hello, I'm Claude Wyle, a San Francisco automobile and pedestrian accident attorney. Have an idea for a topic you'd like to see covered here? Feel free to contact me: cwyle@ccwlawyers.com or visit www.ccwlawyers.com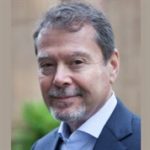 Claude A. Wyle is a partner of Choulos Choulos, and Wyle, a San Francisco based law firm dedicated to representing clients who have been injured by the wrongful conduct of individuals, corporations, public entities, and businesses. Mr. Wyle also frequently sits as a Judge Pro Tem for the city and county of San Francisco.