The careless driving of a 77-year-old San Francisco automobile driver caused the death of a woman pedestrian on Sunday, July 1, 2007. This pedestrian death occurred at the intersection of San Fernando Way and Sullivan Avenue in Daly City, California when the driver passed a truck which had actually stopped at the corner for the pedestrian as she crossed the street. The passing car struck the pedestrian and trapped her under the car. Not realizing the woman was trapped under his car, he kept dragging her until he discovered the body of Betty Elizabeth Sequeira, age 46 at a gas station. This tragic pedestrian death underscores why drivers must not just pass cars stopped at crosswalks. This wrongful death could so easily have been avoided.
FOr more information on this subject, please refer to our section on Car and Motorcycle Accidents.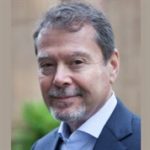 Claude A. Wyle is a partner of Choulos Choulos, and Wyle, a San Francisco based law firm dedicated to representing clients who have been injured by the wrongful conduct of individuals, corporations, public entities, and businesses. Mr. Wyle also frequently sits as a Judge Pro Tem for the city and county of San Francisco.