A San Francisco bicyclist  is dead Wednesday morning after being hit by a big rig semi truck while riding her bike near the intersection of Sixth and Folsom Street in SoMa.
Amelie Le Moulac, having initially survived the truck collision, was first taken to San Francisco General Hospital, where, sadly, she eventually succumbed to complications from this truck vs. bicycle collision. She graduated from Menlo School in Atherton in 2007 and from the University of Southern California in 2011.
Why do I have to report another bicycle fatality in San Francisco? I learn of so many bicycle deaths I get very frustrated.
Both the driver and the bicyclist were heading east on Folsom when the driver attempted to turn south onto Sixth, striking the bicyclist and causing her eventually fatal injuries.
The driver remained at the scene and was interviewed by the police. He had not been cited.
The San Francisco Bike Coalition has spoken out regarding this accident, calling it "yet another tragic reminder of what can happen when bikes and large trucks mix on our city's high-speed corridors." And continuing to add… "Folsom Street is one of the city's few designated bike routes to downtown — yet it is still an intimidating street, with no separation between bike riders and fast-moving traffic," the coalition's statement said.
The reason I post about this incident here is that this roadway has long been known one of the most dangerous roadways in San Francisco. Although the details of the collision itself will be brought to light by witnesses or by accident reconstruction, it remains an issue in my mind as to whether the condition of this roadway was also a substantial factor in contributing to this bicyclist's wrongful death. As a San Francisco bicycle accident attorney, I learn of many bicycle crashes where the cyclists suffer serious injuries and sometimes death. Part of my job as an attorney representing those seriously injured or the family of those killed is to investigate and explore whether the collision was caused by simple driver or rider error, or whether other factors such as dangerous public property or defective and dangerous products may have had a role in causing the event. I urge the family of this cyclist to hire an attorney experienced in bicycle crash analysis to evaluate the truck driver's conduct, the employer trucking company's conduct, and whether the condition of the roadway was a factor. I also have to point out that any public entitiy should make every effort to try to build an infrastructure where we don't have frequent encounters between bicycles and big trucks. In each of these encounters the bicycle rider will likely be seriously injured or killed by a large truck. Wouldn't it be better to have these two vehicles in separate parts of the road? Shouldn't bicycles have a better safer transportation system? Please let me know your thoughts if you would like to comment about bicycle safety in San Francisco. Thanks
Hello, I'm Claude Wyle. Have an idea for a topic you'd like to see covered here? Feel free to contact me: cwyle@ccwlawyers.com or visit CCW Lawyers dot com.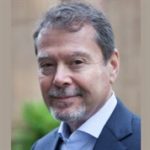 Claude A. Wyle is a partner of Choulos Choulos, and Wyle, a San Francisco based law firm dedicated to representing clients who have been injured by the wrongful conduct of individuals, corporations, public entities, and businesses. Mr. Wyle also frequently sits as a Judge Pro Tem for the city and county of San Francisco.