Sheila Sammon Milosky, 51, the San Francisco Paul Revere PK-8 School principal was arrested on misdemeanor DUI and hit-and-run charges in San Francisco on May 12, 2012.
Her record precedes her as she was previously accused last Fall of harshly punishing students.
The principal was hired to reform the troubled school, and was then accused by a group of parents of deploying corporal punishment tactics. The allegations included physical punishment, restrictive bathroom policies, and silent lunches and recesses in the school's basement. The principal denied the accusations, and stated the parents were overreacting.
The California Highway Patrol said that Milosky, a Mill Valley resident, was driving a white 2011 Dodge Avenger with Colorado license plates and she struck a Hyundai Tucson and a Lincoln Town Car just south of the Golden Gate Bridge toll plaza at about 12:30 a.m. Milosky fled the scene making this a hit-and-run. She was pulled over at Vista Point just north of the bridge. She was arrested after reportedly failing sobriety tests.
Milosky is scheduled to be arraigned May 29, 2012 on three misdemeanor charges. She was apparently advised by her attorney not to discuss the arrest. She is also quoted as saying,
"I'd love to tell you details of what happened. I've been advised to not."
Would she be fired from her job as a school principal if she is convicted? A spokesperson for the district said "This incident occurred on a weekend and is unrelated to school activities," "If she is convicted, by California law, a misdemeanor conviction in itself is not grounds for termination."
Well, now it seems to me that a person exercising this type of bad judgment might not be the best person running one of our schools. And curiously, no one has mentioned whether the occupants of the two cars she hit suffered any personal injuries. But, Milosky is innocent until proven guilty, so I will leave it at that.
About the author: Claude Wyle is an aggressive advocate for San Francisco Bay Area roadway safety. Claude has decades of experience representing those harmed by the wrongful conduct of others, and, as a San Francisco Pedestrian Accident Attorney, has fought to protect the rights of injured adults and children throughout his legal career.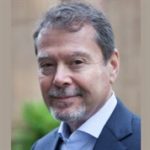 Claude A. Wyle is a partner of Choulos Choulos, and Wyle, a San Francisco based law firm dedicated to representing clients who have been injured by the wrongful conduct of individuals, corporations, public entities, and businesses. Mr. Wyle also frequently sits as a Judge Pro Tem for the city and county of San Francisco.