San Francisco Pedestrian Roger Tennyson, 77, was killed instantly by a speeding car in the Castro on Sunday, according to Larry Bartholomew, 66, his partner of 15 years. Tennyson had just parked his own car when an unidentified vehicle estimated to be going 70 to 80 miles per hour hit him outside his Castro home on the 100 block of Sanchez Street at 1:30 a.m. He had been a San Francisco resident for 55 years. The President of Walk San Francisco, a pedestrian advocacy organization, says that there are an estimated 700 pedestrian injuries citywide annually. In 2006, 16 of those pedestrian accidents resulted in death. Although the driver was not caught, the heirs of Mr. Tennyson can still make a claim under the uninsured provisions of his own insurance policy. Those provisions include medical payments coverage for any medical bills incurred in trying to save Mr. Tennyson, death benefits for burial expenses, and wrongful death damages through the uninsured motorist portion of his policy.
"Everyone is a pedestrian – even if you drive everywhere, even if you find parking – you walk to your location," said Champsee, president of Walk San Francisco. According to the SFPD public affairs office, as of August 20 2007, there have been two fatal accidents in the Castro alone, one involving a Muni vehicle and a pedestrian, at 19th and Church streets at 4:30 p.m. on March 18. The other was this incident involving Tennyson. According to SFPD, out of the 16 pedestrian fatalities cited by Walk San Francisco, four of those fatalities were hit and runs.
For more information on this subject matter, please refer to the section on Car and Motorcycle Accidents.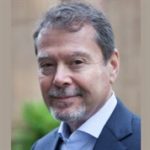 Claude A. Wyle is a partner of Choulos Choulos, and Wyle, a San Francisco based law firm dedicated to representing clients who have been injured by the wrongful conduct of individuals, corporations, public entities, and businesses. Mr. Wyle also frequently sits as a Judge Pro Tem for the city and county of San Francisco.