Another very sad pedestrian accident to report today. According to SFExaminer.com, a woman who was hit in a crosswalk and killed by a San Francisco Public Utilities Commission vehicle Tuesday on Ocean Avenue has been identified Wednesday by the San Francisco medical examiner's office as 63-year-old Xiu Fang Huang. Please join me in extending sincere condolences to the family and loved ones of Xiu Fang Huang.
She was struck while crossing the street at the intersection of Ocean and Miramar avenues at about 1:40 p.m.
The vehicle was carrying three male SFPUC employees, including the driver, who has worked for the city for 23 years, SFPUC spokesman Tyrone Jue said. The driver and two passengers have been placed on non-driving status while San Francisco police investigate the accident.
The SFPUC is also conducting an internal investigation, and will be reminding field staff of proper defensive driving techniques. The incident is believed to be the first pedestrian fatality involving the SFPUC in the past 30 years. "I wish to extend my sincerest and heartfelt condolences to the family and loved ones of Ms. Xiu Fang Huang," SFPUC General Manager Ed Harrington said in a statement.
We still do not know exactly what happened here that led to the accident or who was responsible. Many questions still need to be answered, such as where was Ms. Xiu walking at the time? Was she crossing with or against the traffic light? Was she in a crosswalk at the intersection? Was the driver of the SFPUC vehicle distracted or inattentive? There were two other SFPUC employees in the truck, so that is certainly a possibility. All of these questions should be answered by the official investigation.
What is important to remember is that in all cases where someone is hit by a car, the person hit could seek compensation for medical expenses, loss of wages, cost of surgery, physical therapy or any other treatment and extended care that may be needed to recover from the injuries. But that claim should be filled very quickly. California Governmental Code section 911.2 states that any claim against a governmental entity in California must be filed within 180 days of the accident or injury.
An experienced pedestrian accident lawyer will stay on top of the official investigation and make sure that the victims' rights and best interests are protected. Victims who have been seriously injured in any accident should contact an experienced San Francisco personal injury lawyer to find out more about their legal rights and options.
We are not representing any of the parties mentioned in this article at the time the article was posted. Our information source is cited in the article. If you were involved in this incident or a similar incident and have questions as to your rights and options, call a reputable law firm. Do not act solely upon the information provided herein. Get a consultation. The best law firms will provide a free confidential consultation to "not a fault" persons named in this article and their family members.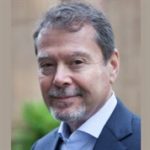 Claude A. Wyle is a partner of Choulos Choulos, and Wyle, a San Francisco based law firm dedicated to representing clients who have been injured by the wrongful conduct of individuals, corporations, public entities, and businesses. Mr. Wyle also frequently sits as a Judge Pro Tem for the city and county of San Francisco.