I am sad to report that Sarah Klien, better known in the burlesque scene as "Sparkly Devil", was killed in a bus vs. car wreck this past Sunday when a party bus was involved in a collision with Klein's husband Raul Padilla, a suspected drunk driver.
Klien, known for her comedic and racey performances, was famous around San Francisco for her commitment to the community and numerous performances celebrating the burlesque shows of the 50's and 60's. Klein had even been recently featured in the Burlesque Hall of Fame in Las Vegas.
Friends speak very highly of Ms. Klein. Jim Sweeney, the producer of the Hubba Hubba Review troupe for which she danced, commented that "She began in a period of time when there were very few people performing in the modern burlesque scene…She was a loved and respected leader of our entire community, and we feel her loss greatly."
Raul Padilla, the driver of a red Honda coupe, first lost control and collided with the center divider of US101 before coming to a stop in oncoming traffic. The party bus, apparently unable to avoid the disabled vehicle, struck the Honda head on. The bus had 18 people on board. Padilla was critically injured, his wife also killed, and nine others were sent to the hospital with minor to moderate injuries.
"We're still trying to figure out who came into contact with what," said Art Montiel, of the California Highway Patrol Office. The driver of the Honda had been drinking prior to the crash, and if determined to have been under the influence, may be facing charges of felony DUI and manslaughter.
What is my take on this fatal bus crash? Other than expressing my sincere condolences to Ms. Klein's husband and wishing a speedy recovery to all of those injured; and other than throwing in my usual condemnation for driving while intoxicated, I look at this crash from the perspective of an attorney who usually represents people like the passengers in this party bus.
As a San Francisco personal injury attorney, tragedies such as these always make me wonder about what kind and amount of insurance the parties carried. It is indeed rare that an individual carries enough insurance to cover his or her liability if he or she should cause a serious injury or death. With Mrs. Klein killed and at least nine others injured, the odds are slim that Mr. Padilla will have enough insurance to compensate all of the parties fairly. His policy may not cover the death of Klein since they were husband and wife and I assume they lived in the same household. So, what is to be done? For years I have preached that people need to carry as much uninsured (UM) and underinsured (UIM) motorist coverage as they can afford. With probably inadequate insurance limits on the Padilla vehicle, the parties in the bus will need to look to the policy of the party bus or to their own individual policies on their own cars. The bus driver will probably be covered somewhat by workers comp. So, if the bus passengers had good UM or UIM limits, they will be compensated. But if the injured parties have to depend on the policy of the person who caused the crash, they will probably go either uncompensated or inadequately compensated. Hopefully, there is some kind of coverage for the passengers of the party bus that will help these people with their financial recovery. And the bus passengers may need to make a claim under their own auto policies for their medical payments coverage as well. The sad moral of the story is that, when it comes to insurance, we all need to make sure that our own families are adequately covered in the event of a collision.
Hello, I'm Claude Wyle. Have an idea for a topic you'd like to see covered here? Feel free to contact me: cwyle@ccwlawyers.com or visit www.ccwlawyers.com.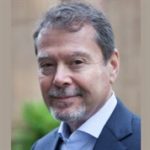 Claude A. Wyle is a partner of Choulos Choulos, and Wyle, a San Francisco based law firm dedicated to representing clients who have been injured by the wrongful conduct of individuals, corporations, public entities, and businesses. Mr. Wyle also frequently sits as a Judge Pro Tem for the city and county of San Francisco.