An Oakland cyclist Gregory Lowrie was seriously injured after being hit by a truck in Oakland this past Tuesday, but sadly, the trouble didn't stop there.
When he was injured, 25 year old Gregory Lowrie, the cyclist involved in the truck versus bicycle accident needed serious help, but what did some witnesses do?
Instead of calling 911 and getting Lowrie help, they robbed him. That's right, a man who was just hit by a truck was robbed as he lay in the street with serious injuries.
The impact of the truck knocked Lowrie about 50 feet from the site of the accident, which happened on the corner of Eighth and Union streets in West Oakland.
While the 81 year old driver of the truck attempted to help Gregory Lowrie, a group of people went through the driver's truck and stole his wallet, and then approached Lowrie on the ground, and took his wallet as well.
Another witness to the accident said, "It's ridiculous. You have a person who's injured. You have a man who hit this individual. He's scared. It's sad. It really is sad."
Lowrie's mother said that they lost their home in Berkley a few years ago, adding "…You know, when you're down, things just sort of kick you, it seems like. I don't know…it's bad."
They have been living in an RV not far from the accident scene and trying to get their lives back together.
The cyclist, Lowrie suffered a brain injury, broken bones, and organ damage due to the accident and is now in critical condition. This badly injured bicyclist needs a lawyer willing to help to make the claim and also who will be able to work with the hospital and the doctors to help reduce the medical bills or get them paid.
As a bicycle accident attorney, I run into all manner of mean-spiritedness, from motorists who hit and run, and I run into some very bad attitudes towards bicycle riders who are involved in accidents with motorists, however this seriously low level of simple humanity absolutely disgusts me.  Robbing someone is bad enough, but robbing someone in critical condition in need of medical help, is just absurdly bad. I would encourage anyone with any information on the robbers to come forward immediately. Lowrie and his family are trying to do the right thing and get back on their feet, let's show them that their community can be trusted to help and support them.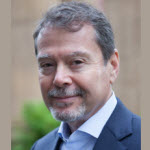 Hello, I'm Claude Wyle, a San Francisco bicycle accident attorney. Have an idea for a topic you'd like to see covered here? Feel free to contact me or visit www.ccwlawyers.com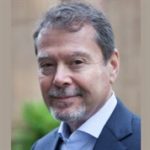 Claude A. Wyle is a partner of Choulos Choulos, and Wyle, a San Francisco based law firm dedicated to representing clients who have been injured by the wrongful conduct of individuals, corporations, public entities, and businesses. Mr. Wyle also frequently sits as a Judge Pro Tem for the city and county of San Francisco.