Being a pedestrian accident attorney, I am constantly advocating for safer streets and civic action for our City's pedestrian population. I am excited to announce that the City of San Francisco has unveiled newproposals to reduce pedestrian accidents and fatalities.  San Francisco's  new "Vision Zero" campaign .
I've discussed Vision Zero in the past, the effort to reduce pedestrian accidents and injuries in San Francisco, a campaign that many cities across the nation are adopting.
Vision Zero aims not only to reduce pedestrian accidents, but help automobiles, bicycles, and pedestrians coexist in such a congested area.
Robert Frazier, one of the thousands of drivers maneuvering oversize vehicles through San Francisco's city streets, commented on the state of city driving today:
"Seeing all the people and the bikes and stuff, especially with a truck this size, it's hard, very hard."
Luckily, our city officials are starting to do something about it. In an announcement on Tuesday, Mayor Ed Lee will be instituting a new large vehicle safety training program, to increase education, and hopefully reduce the number of large vehicle accidents in San Francisco.
In the last five years alone, large vehicles have made up on 4 percent of traffic collisions, but account for 17 percent of pedestrian and bicycle deaths.
The Northern California Trucking Association is backing Lee, providing drivers and big-rigs safety training to capture San Francisco's unique driving challenges.
"We've got steep hills that these drivers need to navigate, we have tourists in huge numbers, we have all sorts of pedestrians and cyclists in numbers that we don't see anywhere else" said Richard Coyle, of the California Trucking Association.
For drivers that do business within the city, training will be mandatory.
"We all need to do whatever we can to make it easy for drivers, pedestrians, and bicyclists to all co-exist" said Nichole Schneider, a member of Walk San Francisco.
I couldn't agree more with Nichole's comments. The efforts of Mayor Lee and the Trucking Association is a great step in the right direction, and I hope will act as a catalyst for greater things to come. Let's all help make San Francisco safe for everyone and do our part to share the roads with everyone who uses them.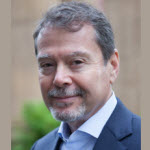 Hello, I'm Claude Wyle, a San Francisco pedestrian accident attorney. Have an idea for a topic you'd like to see covered here? Feel free to contact me or visit www.ccwlawyers.com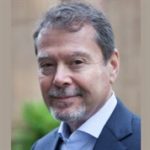 Claude A. Wyle is a partner of Choulos Choulos, and Wyle, a San Francisco based law firm dedicated to representing clients who have been injured by the wrongful conduct of individuals, corporations, public entities, and businesses. Mr. Wyle also frequently sits as a Judge Pro Tem for the city and county of San Francisco.