Two motorcycle race fans suffered serious personal injuries in a car crash near the Laguna Seca exit last Sunday. Apparently over-excited by the motorcycle racing earlier in the day, a driver crashed his automobile on South Boundary Road near the exit to Mazda Raceway Laguna Seca. I didn't realize it was an automobile crash that snarled traffic as I and other fans tried to leave at the end of the Red Bull Grand Prix MotoGP races. There was a terribly long delay in getting out of the parking lot. The car accident, which happened about 5:20 p.m., resulted in two people being ejected from the car. Both people were flown to a hospital in the San Francisco Bay Area. We sincerely hope these race fans recover completely from their injuries and wish them better luck in the future.
For more information on this subject, please refer to our section on Car and Motorcycle Accidents.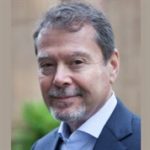 Claude A. Wyle is a partner of Choulos Choulos, and Wyle, a San Francisco based law firm dedicated to representing clients who have been injured by the wrongful conduct of individuals, corporations, public entities, and businesses. Mr. Wyle also frequently sits as a Judge Pro Tem for the city and county of San Francisco.