A mother and her young daughter were taken to the hospital this past Wednesday after being struck by a car near the Stonestown Galleria Mall in San Francisco.
Both the mother and her daughter were in the crosswalk at the time of the collision.
Sadly, the child sustained life-threatening injuries, and the mother, serious injuries. The elderly driver of the Toyota Rav-4 remained at the scene for treatment and for questioning by the police.
The driver, an 86 year old woman, has not been cited, and police have commented that it is too early to determine fault.
The intersection is at the crossroads of two very busy streets, at the bottom of a hill near 19th avenue. Many drivers use this route to avoid traffic on 19th, and people tend to be in a rush as they pass through this intersection.
Business aside, I hope that the police conclude their investigation shortly so we can get to the bottom of what really happened here. Was this elderly driver at fault for striking two people in a crosswalk? Who had a green light? Did the pedestrians have a signal, or the right of way at the time of the incident? Was the driver distracted? There are just too many unanswered questions to draw a conclusion.
Do you have an opinion as to whether people over 80 should still be allowed to drive? Share that opinion with me by commenting on this blog. I don't mean to be obnoxious, I am serious. Some people think that the elderly are not as safe as younger drivers and should no longer be allowed to drive. How do you feel about this issue?
If you have any information on the incident, I encourage you to contact the police. Speaking up may help investigators determine just what happened, and bring some much needed closure to this unfortunate event.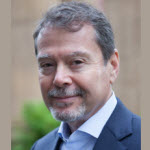 Hello, I'm Claude Wyle, a San Francisco pedestrian accident attorney. Have an idea for a topic you'd like to see covered here? Feel free to contact me or visit www.ccwlawyers.com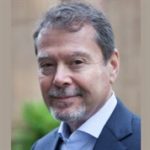 Claude A. Wyle is a partner of Choulos Choulos, and Wyle, a San Francisco based law firm dedicated to representing clients who have been injured by the wrongful conduct of individuals, corporations, public entities, and businesses. Mr. Wyle also frequently sits as a Judge Pro Tem for the city and county of San Francisco.