I am happy to report that more Americans are buckling up than ever before, with 83 percent of vehicle occupants using seatbelts during daylight hours, according to the U.S. Secretary of Transportation
More and more Americans are realizing that the mere seconds it takes to buckle up can mean the difference between life and death, and acting accordingly. Whether it is minor accidents close to home or high profile incidents like the death of Princess Diana, which probably could have been prevented with the use of seatbelts, the message is getting across.
The National Highway Traffic Safety Administration (NHTSA) estimates that approximately 270 lives are saved for every one percent increase in belt use. Acting NHTSA Administrator David Kelly said a contributing factor for such historically high seat belt use is high-visibility law enforcement efforts, such as the Department's "Click It or Ticket" campaign.
According to the report, 84 percent of passenger car occupants are buckling up. Even more people, 86 percent, are buckling up in vans and SUVs while pickup truck occupants buckled up 74 percent of the time.
The report finds that safety belt use increased or remained level in every region of the country, with the highest use being reported in the West (93 percent), and the lowest in the Midwest and Northeast (79 percent). The South reported 81 percent.
The report reveals that states with primary belt laws are averaging about 13 percentage points higher for seat belt use (88 percent) than states with secondary laws (75 percent). In primary belt law states, officers can issue a citation for a seat-belt violation alone. In secondary law states, seat belt citations are allowed only after a stop for another violation.
The report also notes that belt use on expressways is now at an estimated 90 percent while belt use on lower-speed "surface" streets remains at 80 percent.
Seat belt use and other data are collected annually by NHTSA as part of the National Occupant Protection Use Survey (NOPUS). The latest survey, conducted in June of 2008, involved daylight observations of vehicle occupant behavior at more than 1800 sites nationwide.
Click here to see the latest seat belt report.
And, as always, if you are involved in an accident, and were injured through the fault or neglect of another, consult a personal injury attorney. No attorney can take away your suffering, but there might be a way to compensate you for losses you've suffered.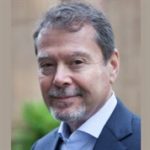 Claude A. Wyle is a partner of Choulos Choulos, and Wyle, a San Francisco based law firm dedicated to representing clients who have been injured by the wrongful conduct of individuals, corporations, public entities, and businesses. Mr. Wyle also frequently sits as a Judge Pro Tem for the city and county of San Francisco.