This Fall, the New Jersey legislature may pass the first-ever ban on quick-release bicycle hubs. Traditional quick release bike hubs are dangerous to children because the wheels can suddenly fall off causing serious injuries. The New Jersey ban has roots in Marin County, California, where eight children suffered serious injuries when dangerous and defective hubs caused bicycle accidents.
Three of the children suffered serious brain injuries; others suffered broken bones, missing teeth, and severe cuts and bruises. Families of the children filed a lawsuit in Marin County Superior Court against Wal-Mart and the manufacturer of the bike hubs. This case is under appeal, however we applaud the families of these injured children for their valiant efforts on behalf of consumers. The lawsuit has given rise to SHOK, a nation-wide organization of parents organized to seek redress from Wal-Mart and to raise awareness of these dangerous bicycle hubs. The Marin lawsuit has also prompted improvements within the industry. The "CLIX" hub, which ensures retention of the wheel even if it is not completely tightened, is now used by Schwinn, Mongoose and Trek.
For more information on this subject, please refer to our section on Defective and Dangerous Products.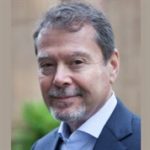 Claude A. Wyle is a partner of Choulos Choulos, and Wyle, a San Francisco based law firm dedicated to representing clients who have been injured by the wrongful conduct of individuals, corporations, public entities, and businesses. Mr. Wyle also frequently sits as a Judge Pro Tem for the city and county of San Francisco.