San Francisco – a 47 year old pedestrian is in critical condition after being hit by a car in the Oceanview district Monday night.
The pedestrian was walking with his brother in the crosswalk at Alemany Boulevard and Brotherhood Way when he was struck by an oncoming sedan. He was taken to San Francisco General Hospital with traumatic head injuries and is currently in life-threatening condition.
The driver was arrested at the scene, according to Sgt. Eric O'Neal of the San Francisco Police Department.
O'Neal commented that between December 31, 2013 and January 12, 2014, 167 pedestrians have been involved in vehicular collisions in San Francisco, including both vehicle and bicycle accidents. Injuries have ranged from minor to fatal.
Sgt. O'Neal's statistics are staggering. It seems almost unfathomable that there could already be close to 200 collisions when we are only 12 days into the New Year. If we continue at this rate, the pedestrian injury rate will be no better than last, perhaps worse. What do you think should be done about this ever-increasing problem? Shouldn't we let City Hall that this cannot be tolerated?
Hello, I'm Claude Wyle, a San Francisco automobile and pedestrian accident attorney. Have an idea for a topic you'd like to see covered here? Feel free to contact me: cwyle@ccwlawyers.com or visit www.ccwlawyers.com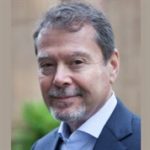 Claude A. Wyle is a partner of Choulos Choulos, and Wyle, a San Francisco based law firm dedicated to representing clients who have been injured by the wrongful conduct of individuals, corporations, public entities, and businesses. Mr. Wyle also frequently sits as a Judge Pro Tem for the city and county of San Francisco.