According to the National Highway Traffic Safety Administration, Kia, and its parent company Hyundai, are issuing aproduct recall for almost 1.9 million vehicles in three separate actions.
In two actions, over 1.7 million vehicles are being recalled due to a malfunction with the vehicle's stop lamp switch. This malfunction could cause a variety of potentially dangerous faults in the vehicle's functioning such as brake light failure, inability to move the gear shift lever out of Park, and a potential for operator inability to disengage cruise control. Product recalls are an important way for manufacturers to protect consumers when the manufacturers learn of potentially dangerous defects to their products.
The remaining vehicles of the 1.9 million are being recalled due to a loose support bracket for the air curtain airbag, which could potentially dislodge and injure an occupant.
These malfunctions are not unfamiliar to the car manufacturer, recalling over 500,000 models in 2009 after the investigation similar stomp lamp complaints. The National Highway Traffic Safety Administration intervened after the 2009 recall, concerned with potential stop lamp problems on models produced after the prior recall.
Affected Hyundai models include the 2007-09 Accent and Tuscon, 2007-10 Elantra, 2010-11 Gensis Coupe, 2007-11 Santa Fe, 2011 Sonata and the 2008-09 Veracruz. Affected Kia models include the 2011 Optima, 2007-10 Rondo, 2007 Sedona, 2007-11 Sorento, 2010-11 Soul, and 2007-10 Sportage. Readers are encouraged to contact the car manufacturer to confirm whether their models are included in the recall as the above list may not include all affected vehicles.
Although the recalls are currently described by Hyundai as voluntary, if you believe your car to be affected by the advertised recalls you should contact Hyundai Motor America and your authorized immediately to ensure that your vehicle is safe for road travel.
Hello, I'm Claude Wyle, a product defect and automobile crashworthiness attorney. Have an idea for a topic you'd like to see covered here? Feel free to contact me: cwyle@ccwlawyers.com or visit CCW Lawyers dot com.
[Image Credit: Hyundai Motor America]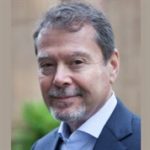 Claude A. Wyle is a partner of Choulos Choulos, and Wyle, a San Francisco based law firm dedicated to representing clients who have been injured by the wrongful conduct of individuals, corporations, public entities, and businesses. Mr. Wyle also frequently sits as a Judge Pro Tem for the city and county of San Francisco.