The jogger fatally injured by a Golden Gate Transit bus has been identified by the San Francisco Police Department as Ms. Lori Helmer, a 51 year old San Francisco resident.
The bus which hit Ms. Helmer was traveling through the busy intersection of Lombard and Van Ness when the driver felt something move as the bus made a left turn onto Van Ness. The bus driver pulled over to see what happened and upon noticing Helmer, stayed at the scene to cooperate with police.
The Golden Gate Transit driver has been subjected to drug and alcohol tests.
According to the driver's employer the Golden Gate Transit District, a public entity, this driver is well-liked and has been with the agency for more than 35 years, with a great driving history.
He has been put on paid leave pending investigation results, and could be offered his job back.
"(He is) understanding, but incredibly shaken up and distraught over what happened," said Clemens, a representative for GG Transit.
Why is it that one of the first things the Press always addresses is whether the driver had a good record. Most professional drivers go through their entire careers and never kill a pedestrian. Whether this driver had a pristine record is not really relevant to whether he was adequately attentive in this case. the investigation remains to be completed, and I do not wish to be too hasty in my judgment of this driver. Still, I do not wish to give him a pass because of his 35 years of good driving. If indeed this driver was at fault for this pedestrian death, the record does not reduce the amount of damages to the family of Ms. Helmer. The Helmer family's losses are the same, regardless of this driver's response to this event. Please understand that I am sympathetic to this driver, however I am far more sympathetic to the family who has lost a loved one. I can understand that this driver  may be emotionally shaken, but let's not disregard the feelings of Ms. Helmer's family and loved ones left behind.Remorse is important, however does not adequately compensate this family.
This family needs to retain a good pedestrian accident attorney who can immediately hire an investigator and begin to discover the facts and circumstances leading to this tragic pedestrian death.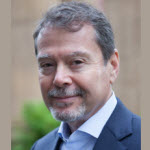 Hello, I'm Claude Wyle, a San Francisco pedestrian accident attorney. Have an idea for a topic you'd like to see covered here? Feel free to contact me or visit www.ccwlawyers.com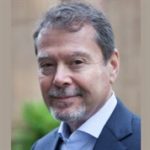 Claude A. Wyle is a partner of Choulos Choulos, and Wyle, a San Francisco based law firm dedicated to representing clients who have been injured by the wrongful conduct of individuals, corporations, public entities, and businesses. Mr. Wyle also frequently sits as a Judge Pro Tem for the city and county of San Francisco.