Thinking of being a rideshare driver? Think again.
Apparently, many drivers are ditching their rideshare gigs, fearing insurance backlash.
Adrian Anzaldua, an ex-Lyft driver, started driving full time for the company in October, but quit in December after hearing concerns surrounding his contractor status and his lack of insurance coverage.
"I looked into this whole situation more closely because it seemed too good to be true," said Anzaldua, who lives in San Francisco's Mission District. "I read a couple accounts online of people who had gotten into accidents while driving for Lyft. They had their coverage denied, so they were stuck with a totalled car. I said, 'I'm not driving until I figure out the insurance situation.' "
Anzaldua is not alone.
More and more drivers are finding themselves in insurance limbo after starting their rideshare tenure, leaving many to fend for themselves after an accident.
Although they provide a valuable service, rideshare companies are leaving the risk to the individual, sometimesclaiming no responsibility when accidents happen.
As technology infiltrates almost every aspect of our life, including rideshare services like Lyft and Uber, and hotel services like Airbnb, regulatory bodies are scrambling to catch up.
Many a driver's personal policy will not cover the use of a car as a commercial carrier, and the gap will leave the driver, not the insurance company, holding the bill.
"It's very clear in California: If you drive your car and make money on it, you need a commercial license," said Pete Moraga, a spokesman for the Insurance Information Network of California. "But because it's so new, insurers don't ask the question, which does open the process up to fraud."
Many Lyft drivers are still unaware of this danger, and many others, are turning a blind eye:
"I basically got responses that said 'out of sight, out of mind,' " he said. "They knew it was a problem, but they were ignoring it 'cause the money was good. Some people were really dismissive of it. They would try to make the same argument as Lyft was making, that you're not a commercial driver so you don't need this insurance."
Although previously unaware, insurance companies are raising their rates for would-be drivers, with many seeing rate quotes skyrocket 200% just for adequate coverage.
Many drivers are choosing blissful ignorance over complete coverage, hoping that they can "sort it out later."
What drivers need to understand is that if you do not advise your insurance company that you are driving commercially,the insurance companies are not going to protect you, they're going to protect themselves. Insurance companies have stubbornly stuck by their dismissal of all liability in accident cases and continue to do so. I would strongly urge all those considering driving for a rideshare service to buy adequate coverage, or choose a different line of work. Get covered now, or be sorry later.
Protection of the rideshare drivers is very important, however I am primarily concerned with the protection of the community. Official taxi drivers are held to a higher standard of care in protecting their passengers than ordinary drivers and also are required to carry larger insurance policies. If we have more drivers on our roads and more drivers texting or checking their texts looking for fares, we should have each and every driver who drives for money required to carry the higher insurance limits. And if the drivers have been dishonest with their own insurance companies, the drivers may be driving "bare" or without insurance. If drivers are on our streets without adequate or worse without any insurance, this potentially leaves those harmed by these drivers without a collectible accountable source to pay their medical bills or lost wages from an accident. As a San Francisco personal injury attorney, I want less drivers to be driving without insurance, not more. It's simply a matter of fairness and public safety.
Let's not let those who stick their heads in the sand dictate important public safety rules. If someone drives for money, they should be properly covered by high insurance limits.
Hello, I'm Claude Wyle, a San Francisco automobile accident attorney. Have an idea for a topic you'd like to see covered here? Feel free to contact me or visit www.ccwlawyers.com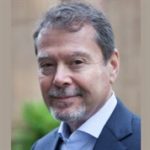 Claude A. Wyle is a partner of Choulos Choulos, and Wyle, a San Francisco based law firm dedicated to representing clients who have been injured by the wrongful conduct of individuals, corporations, public entities, and businesses. Mr. Wyle also frequently sits as a Judge Pro Tem for the city and county of San Francisco.