San Francisco Police Officer, Philip Welsh, struck Robert Kellogg, a bicyclist, approximately three years ago today. Officer Welsh was on duty and dressed in uniform when he smashed into Kellogg at the intersection of Columbus Avenue and Stockton and Green Streets. Rather than assisting the injured cyclist, Officer Welsh fled without providing Kellogg with his full name or address, and failed to file an accident report. Soon justice will be served; the San Francisco Police Commission will likely compensate Kellogg $150,000 for this bicycle accident.
For more information on this subject please refer to our section on Car and Motorcycle Accidents.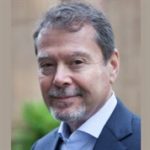 Claude A. Wyle is a partner of Choulos Choulos, and Wyle, a San Francisco based law firm dedicated to representing clients who have been injured by the wrongful conduct of individuals, corporations, public entities, and businesses. Mr. Wyle also frequently sits as a Judge Pro Tem for the city and county of San Francisco.