Despite the fact that rear-end collisions are the most common type of car accidents, injuries from such accidents are typically less severe than those in other types of wrecks, specifically head-on crashes. Unfortunately, this statistic didn't hold true this holiday weekend when a Vallejo man died Monday after being rear-ended by an Apria Healthcare delivery truck on I-80.
CHP Sgt. Jason Hekker said Benito Ramos was driving eastbound in the outside lane when the blue delivery truck driven by Ronald Riker, 22, of Vacaville, struck the back of the Toyota.

The impact smashed the Toyota's rear, pushed the car to the right and through a bush and chain link fence.

Riker was momentarily distracted before striking the car, Hekker said. Witnesses told officers he was "traveling at a high rate of speed," he added.
This tragedy reminds us that in order to avoid rear-end collisions and reduce the number of accidents and people harmed on our roads, it is important to remember seveal key steps. Among them:
Pay very close to your driving when following another car. Avoid distractions like your cell phone.
Watch for shrinking distance between your vehicle and the car in front of you.
Leave a safe distance between you and the vehicle you are following. A good guideline is the "two second rule" – leaving at least two seconds between you and the car ahead.
Watch for brake lights several cars ahead of the one you are following. This can increase your response time.
If we all pay more attention to the other cars around us and take the advice found above and in the video below, hopefully sad events like this can be reduced, and California's highways will be safer.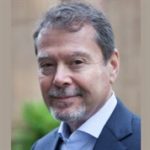 Claude A. Wyle is a partner of Choulos Choulos, and Wyle, a San Francisco based law firm dedicated to representing clients who have been injured by the wrongful conduct of individuals, corporations, public entities, and businesses. Mr. Wyle also frequently sits as a Judge Pro Tem for the city and county of San Francisco.