That's it. The California Governor has signed into law a ban on teenage use of cellphones and texting and laptop computers while driving. In an effort to reduce distraction behind the wheel, and the resulting motor vehicle collisions, teenagers are now forbidden from using these devices while driving a car. The law will take effect on July 1, 2008. We are all hoping this new law will remedy a leading cause of traffic accidents, which result in wrongful deaths and personal injuries. According to the CHP, motor vehicle accidents are the leading cause of death among 16- to 20-year-olds. Also, starting next July, adult drivers also will be required to use hands-free equipment if talking on the phone while driving. So practice getting that phone off your ear.
For more information on this subject, please refer to the section on Car and Motorcycle Accidents.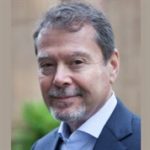 Claude A. Wyle is a partner of Choulos Choulos, and Wyle, a San Francisco based law firm dedicated to representing clients who have been injured by the wrongful conduct of individuals, corporations, public entities, and businesses. Mr. Wyle also frequently sits as a Judge Pro Tem for the city and county of San Francisco.