As all those who live in and around San Francisco now know, the Golden Gate bridge was shut down last weekend for some much needed safety improvements, the most notable of which, was a movable concrete barrier installed, to take the place of the small yellow markers that used to separate lanes of on-coming traffic. I have been awaiting a safer solution for decades, and am happy we will have reduced risk of getting killed by head on collisions on the Golden Gate Bridge. However, with this new movable median, we all need to take the time to recognize the change, adapt our driving style, and slow down when driving over our newly improved bridge. This new movable median has been implemented to reduce Golden Gate Bridge accidents, however the approaches to the bridge now include a couple of new turns.
Just after the bridge's official opening Monday morning, a 5 car crash caused a chain reaction, backing up traffic for 30 minutes.
Bridge manager Kary Witt believes speed may be a factor. "Someone hesitated and there was an accident…I do think everyone is driving too fast…Everyone needs to slow down" he commented.
Another accident occured later in the morning, where a driver careened into a crash pad at the toll plaza.
Although no other accidents were reported, it's important to note that the barrier does affect lane width, and drivers should be aware of the change. Drivers in the fast lane lose 6 inches of lane width, and need to be careful about the new merging process onto the bridge.
"People are creatures of habit, so we want them to slow down," said CHP officer Patrick Roth. "It will take some time to get used to these changes."
The good news is, the barrier will provide protection and our accident statistics should be much better than the 128 incidents of head-on collisions on the span, including 16 fatalities with dozens of serious injuries.
The new bridge improvements affect many early morning commutes, including my own, and I want to be sure all those that use the Golden Gate bridge to get into, and out of, San Francisco, understand how to properly navigate the new bridge span. Let's all take extra time and caution when crossing the bridge, until we all get used to it. Slow down, and help everyone adapt to the changes. If we slow to approach the bridge, we still get to work faster than before because we don't have to deal with that old lane in the middle that they used to use to keep opposing lanes apart. And we no longer have to feel paranoid when we use the fast lane since we are far less likely to be struck head on.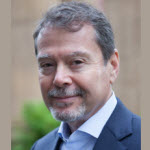 Hello, I'm Claude Wyle, a San Francisco automobile accident attorney. Have an idea for a topic you'd like to see covered here? Feel free to contact me or visit www.ccwlawyers.com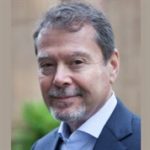 Claude A. Wyle is a partner of Choulos Choulos, and Wyle, a San Francisco based law firm dedicated to representing clients who have been injured by the wrongful conduct of individuals, corporations, public entities, and businesses. Mr. Wyle also frequently sits as a Judge Pro Tem for the city and county of San Francisco.