Even before the Labor Day weekend was half over, it proved deadly for several people traveling on San Francisco Bay Area roads and highways. By Saturday night, a 61 year old man died in a motorcycle crash in Concord, when he rode into the Kohl's department store. On Highway 4, a motorcyclist was killed when he was thrown from his bike, landing inside the gates of a nearby storage facility. A 47 year old man was killed in a violent automobile wreck in San Francisco on Interstate 280. A multi-vehicle crash in Fremont claimed the life of a 77 year old man, and a 72 year old man died from natural causes and then crashed his car in Antioch. In California, if a person has a sudden heart attack and crashes their car, they are not negligent unless there are reasons why they should not have been driving. The sudden heart attack defense is valid in California, since if the attack were truly sudden, the driver who crashed was not truly negligent.
For more information on this subject matter, please refer to the section on Car and Motorcycle Accidents.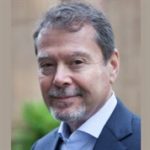 Claude A. Wyle is a partner of Choulos Choulos, and Wyle, a San Francisco based law firm dedicated to representing clients who have been injured by the wrongful conduct of individuals, corporations, public entities, and businesses. Mr. Wyle also frequently sits as a Judge Pro Tem for the city and county of San Francisco.