Last month long time San Francisco columnist C.W. Nevius weighed in on a subject with which I contend every day: the number of pedestrians hit by cars in this city. There were 16 fatalities and 790 injuries involving pedestrian accidents in San Francisco in 2008, according to California Highway Patrol's Statewide Integrated Traffic Records System (SWITRS). Also, during the same year, 35 deaths and 3,577 injuries were reported as a result of all car accidents in the city of San Francisco. What I found most interesting about Mr. Nevius' take is that pain and suffering, seemingly, take a back seat to finances, at least when appealing to City government. Clearly our leaders have not made pedestrian safety a priority, but maybe they will if someone points out the budgetary benefits.
And as far as the budget deficit, he does make a good point. San Francisco has been cited routinely as a nightmare for pedestrians, having the highest rate of pedestrian injury collisions and a large number of bike injuries when compared with any major city in California. That is either irony, in a city whose small size and temperate climate encourages its residents walk, anywhere and everywhere, or cause and effect. MUNI wants us to believe that there are more pedestrian accidents in San Francisco because there are more pedestrians in San Francisco.
According to Nevius, a new study from the San Francisco Injury Center indicates that between 2004 and 2008, pedestrian accidents accounted for $173 million in medical costs, 75 percent of which were paid out of public funds. The study further found that improving safety in just a few small areas, notably the Financial District, SoMa, the Tenderloin and the 19th Avenue corridor near the 280 off ramp.
As a San Francisco pedestrian accident attorney, I applaud Nevius both for bringing this issue to light and for his method of appealing to City leaders. People often have the misconception that personal injury attorneys are not interested in safety, instead preferring to profit from other people's misfortune. Nothing could be further from the truth. If I had my way, San Francisco would be the safest city for pedestrians, not the most dangerous. I support the concepts outlined in the San Francisco Injury Center report and urge you to do the same.
If you were involved in a pedestrian accident and have questions as to your rights and options, call a reputable law firm. Get a consultation. The best law firms will provide a free confidential consultation to "not at fault" person described in this article and their family members.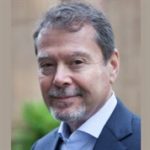 Claude A. Wyle is a partner of Choulos Choulos, and Wyle, a San Francisco based law firm dedicated to representing clients who have been injured by the wrongful conduct of individuals, corporations, public entities, and businesses. Mr. Wyle also frequently sits as a Judge Pro Tem for the city and county of San Francisco.