A very sad story out of Napa Valley today reminds us that, to avoid accidents in the rain, we should watch our speed and check our tires during the rainy season. At 5:48 a.m. this Wednesday, Augustine Quezada, 29, of Clearlake, was driving a 2006 Ford Mustang south on Silverado Trail north of Skellenger Lane when he lost control of the car, according to the California Highway Patrol. His car then spun 180 degrees and crashed head-on into another car going north.
The front of the Honda hit the Ford, which was still moving south. Both cars crumpled under the impact.
Saul Alvarez-Ayala, 45, of Napa, a passenger in the Honda, died at the scene of this fatal car collision.
The driver of the Honda, Jorge Mora, 22 of Napa, suffered moderate to major injuries and was taken to the Queen of the Valley Medical Center, the CHP said.
Quezada also was taken to the Queen, where he passed at about noon.
Alvarez-Ayala was on his way to work at a winery Upvalley when the accident occurred, said Napa County Sheriff Capt. Tracey Stuart.
Tragically, Quezada was a husband and new father to a six-day-old baby.
The fatal car wreck occurred north of Skellenger Lane at a slight curve in the road, said CHP Officer Jaret Paulson. The road there is wide and doesn't present any serious hazards, he said. The cause of the crash is under investigation, though rain and speed are possible factors, Paulson said. I think that the families of the people who have been killed in this head on car crash should immediately take steps to inspect the vehicles for dangerous defects such as bad tires.
This year I settled a case for a family who lost their mother in a January head on crash and the facts looked very similar to the Quezada accident until a careful inspection of the decedent's rental car revealed bald tires. As a wrongful death attorney, I brought suit in San Francisco against the rental car company and made them accountable. It would have cost this company so little to replace the bald tire, and it cost this family so much when their mom spun out and hit a truck head on.
Many people jokingly refer to personal injury lawyers as ambulance chasers and harbor a mistaken belief that we like to see accidents. As a Bay Area auto accident attorney, I want to assure you that nothing could be further from the truth. In my job, I come face to face with the tragedy of fatal car crashes, and I am committed to improving bicycle motorcycle auto and roadway safety and preventing serious auto accidents. So, please everyone, slow down whenever there is water on the road and check your tires when the roads get wet. Injuries and fatal crashes from bald tires are totally preventable. Please take a few minutes to make sure that your tires are safe for this Winter Season. Best wishes, Claude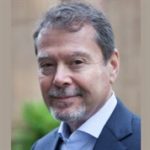 Claude A. Wyle is a partner of Choulos Choulos, and Wyle, a San Francisco based law firm dedicated to representing clients who have been injured by the wrongful conduct of individuals, corporations, public entities, and businesses. Mr. Wyle also frequently sits as a Judge Pro Tem for the city and county of San Francisco.