We know that driving while under the influence of alcohol or a drug is no laughing matter. DUI violations are severely
reprimanded for a good reason: People are injured and killed on the roads every day by impaired drivers.
Even though notoriously dangerous, DUI-heavy New Year's Eve is behind us, drunk driving continues year round. This is hardly news, however, every once in a while I am shocked to learn of new dangerous drunk drivers.
A few nights ago, on January 7, 2012, a San Jose man, topping speeds of 90 mph while intoxicated by alcohol, zigzagged his way through highway 680 traffic from Milpitas to Fremont traffic, hitting medians, paved and dirt portions of the road, and grazing multiple cars until he finally slammed into a tree. Sadly, when the vehicle tore in half, the drunk driver's passenger was killed in this fatal DUI accident.
As a San Francisco Bay Area Automobile Accident Attorney, I take DUI offenses as very seriously, especially when a wrongful death is involved. It is my job to see that those at fault in these cases are held financially accountable for their actions so that we can try to improve the safety of our streets and highways. The NTSB statistics below are an eye opener regarding what types of behaviors are causing the majority of serious personal injuries and traffic fatalities.
The 55-year-old driver, Salvator Espino, faces vehicular manslaughter charges for the death of his passenger, also a 55-year-old. Apparently Espino was not seriously injured but was booked into Santa Rita Jail in Dublin on suspicion of DUI.
The National Transportation Safety Board (NTSB) 2009 safety alert, Hard Core Drinking Drivers, documented that:
one alcohol-impaired driving fatality occurs about every 45 minutes
10,839 people died in the U.S. from alcohol-impaired driving crashes in 2009
drivers with blood alcohol concentration of 0.15 or greater (a.k.a. "hard core drinking drivers"), or who were repeat offenders with a drunk driving arrest or conviction within the past 10 years, we involved in more than 70% of the alcohol-impaired fatalities.
Between 1982-2009, more than 251,000 people died in crashes involving hard core drinking drivers.
Repeat offenders represent about 1/3 of all drivers arrested or convicted of driving while intoxicated or under the influence of alcohol.
Now that it is 2012, let's renew our stand against drunk driving.
About the author: Claude Wyle is an aggressive advocate for Bay Area motorists, pedestrians and bicyclists. Claude has decades of experience representing those harmed by the wrongful conduct of other, and, as a San Francisco automobile accident attorney, has fought to protect the rights of injured motorists throughout his legal career.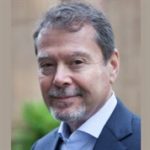 Claude A. Wyle is a partner of Choulos Choulos, and Wyle, a San Francisco based law firm dedicated to representing clients who have been injured by the wrongful conduct of individuals, corporations, public entities, and businesses. Mr. Wyle also frequently sits as a Judge Pro Tem for the city and county of San Francisco.